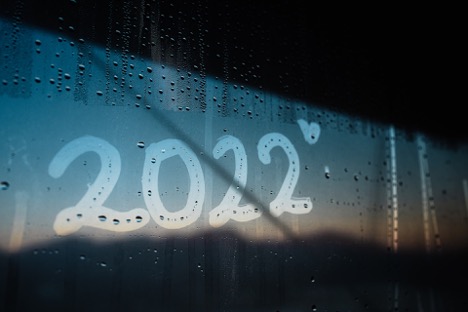 It's been a year. I always feel a little bit exhausted and sometimes a little deflated this time each year. What I want to have done and what I did accomplish are often very different things. And in my last act as ASJA president, I can't resist using these last weeks of December to look back and then forward. In doing this inventory, I feel so proud of ASJA. We've accomplished much more than we typically attempt, and we have many to thank for this work.
ASJA took on a tremendous to-do list in 2022. We've seen a lot of changes recently—from the pandemic to our new website to our legal fight for autonomy as freelancers. Along with meeting these more urgent matters, we continued to provide the benefits that ASJA members have learned to count on, including a variety of educational programs and client networking opportunities.
Not One but TWO Conferences
We were thrilled to get back to our in-person conference in May, a much more intimate affair than in past years, hosted in Jersey City, just over the river from our previous location in New York City. Those who felt comfortable social distancing in masks gathered for our first in-person meeting since 2019. And it was wonderful to see everyone. Along with sessions on content marketing, journalism, and authoring, we hosted our first Client Connections in three years.
Four months later, we did it all again—virtually—for the folks who couldn't make it in person. Our fall virtual conference didn't include a client networking element, but members and nonmembers signed up for shot-in-the-arm educational and networking sessions designed to boost income and juice creativity. This was our third virtual conference in two years, and we've certainly hit our stride!
Virtual Coffee Chats
Thanks to the leadership of Jennifer Goforth Gregory, ASJA launched weekly live member discussions on Google Meet. Each Tuesday at 2:30 p.m. ET, members logged on to get to know one another, share their successes, and get advice or feedback from other members. Member Gary Wollenhaupt stepped in to host from time to time, and discussions ranged from landing new assignments to upping one's bottom line. The link for each session is shared in the Facebook member group. Attendees have raved about the opportunity to connect with other professional writers (and ASJA members) and the simplicity and laid-back approach of these sessions.
Virtual Educational Sessions and Client Networking
We offered 10 webinars in 2022, which were free for members and available for a small fee to nonmembers. These hour-long sessions brought in experts who gave insights on a variety of topics: from investigative reporting to increasing income as a content marketer to pitching book reviews to bloggers and Instagrammers. Next up will be uploading these webinars to our website's resource finder, so they can be enjoyed by members who could not attend.
In addition to Client Connections at our in-person conference, we held two virtual client connection events and one virtual pitch slam. As one of our most popular professional member benefits, our client networking program continues to give members stellar opportunities to meet with clients, editors, and even agents. The Client Connections team is already at work on our spring event, Teleconnections, which will be held just after our spring virtual conference.
Rejected by the Supremes
It was not a tremendous surprise that the Supreme Court declined to hear our case against the State of California and AB5. Still, when word came down, we were disappointed. Taking this case on was a long-shot, but we knew that it would be a critical step for all freelance writers, not just our members. Our argument was based in the First Amendment: a free press cannot be unencumbered, if journalists are not able to work freely – as freelancers. By the time our case reached the Supremes, the court had changed dramatically. Still, we made waves in a setting in which it is hard to be heard. We can be immensely proud of our efforts.
At the same time, our members (including the founders of Fight for Freelancers, Jen Singer, Karon Warren, Kim Kavin, and Debbie Abrams Kaplan) continued to stay on top of anti-freelance measures considered by Congress and the feds. In December, ASJA posted a comment against a proposed Department of Labor policy that would redefine employment of freelancers. Our immediate hope is to slow the process, so that we have more opportunities to have our voices heard and ultimately maintain our way of living.
New Member Profiles
Earlier this month, we launched our new member profiles on our web site. Splashier and searchable by a variety of topics and skills, the member profile is an exciting way for members to get noticed by editors and publishers who are hiring. Each profile includes a featured clip, plus an additional nine work samples that can tell your story as a professional freelance writer. Building a profile can take some time, but updating is a cinch, making the member profile a portfolio of recent work.
But it's the search function that is most powerful. Find a Writer features dozens of subjects and skills practiced by ASJA members, making it easy for folks hiring writers to find who they need among our membership. To appear in these searches, a member must complete their member profile.
The Member Directory includes all active members but does not require a member profile. Use it to find members with clips at particular publications or who live in a given area. The member directory is a networking tool designed to help members find one another.
Revitalized and Revamped Paycheck
One of ASJA's unique programs is Paycheck, our client-feedback program that allows members to offer reviews of clients and publications they've worked with. These reports are posted online and published in our quarterly magazine.
For years, Paycheck has needed an upgrade, most importantly to better serve reports made by our content marketing writers. In launching our new website, we had a great opportunity to make these changes. The new-and-improved Paycheck launched in the fall. Not only is the input form more complete, but the reports themselves are easier to scan and read. Eventually, we'll add a search function, so that members can look for particular markets, as our database grows.
Formalized DEAI Efforts
For years, ASJA has needed to develop and implement plans for diversity, equity, accessibility, and inclusion (DEAI). Last year, we officially launched our DEAI committee and began the difficult work to ensure that all members feel welcome and included. The taskforce wrote (and the board approved) a DEAI statement. In addition, we offered five scholarships to journalists of color to attend our Jersey City conference. This year, we're bringing on a DEAI facilitator to work with the taskforce and the board to ensure that we're taking the right steps in our efforts. More information about this work will be coming throughout the year.
What's Next?
As we all look toward 2023, ASJA has as plan for continuing to boost our current efforts, while adding new benefits to membership. Last spring, the board developed and adopted a new long-range plan, which includes efforts to better support and organize our committees and regional chapters, to optimize our partnerships with other writer organizations, educational institutions, and potential sponsors, to bolster our membership outreach to current members and potential members and up membership engagement. At the same time, we'll continue to improve and build upon our website, as a way for members to reach one another and take advantage of our programming.
The consistent message from our members is that ASJA is most useful when members get involved in our programs. Our hope is that with better outreach and communication to our members, you'll get plugged in: Sign up for a webinar, attend a networking event (with other members or with clients), volunteer, submit a piece for an award, or simply post in our Facebook member group. ASJA is only as strong as our membership.
And if you're not yet a member, we hope you'll join us! We're ready for 2023 and excited to see all of you.
Browse Articles
Topic
ASJA, Freelance Life, Networking, Running Your Business