Membership Drive
Through the end of 2022, we are waiving both the application and
initiation fees ($75 value) for new ‎members at all levels with discount code 2022FALLDRIVE. ‎
Renew or rejoin today to be entered into our Membership Drive Raffle.
Expand your career and income.
With the help of ASJA's numerous member benefits, you can grow your freelance journalism, content marketing, or book authoring business.
Professional development, such as conferences, magazine and virtual webinars
Networking opportunities with clients (professional members only)
Discounts on legal consultations and access to affordable health coverage options through our partner LIG Solutions.
And a community of independent writers just like yourself
Earn five to 10 times the cost of dues.
When asked what ASJA has done for them, our members overwhelmingly responded that ASJA brought them new clients, new opportunities, and a new community of professional freelance writers. Professional members land new freelance projects through ASJA's client-networking opportunities, both in-person and virtually. For many, new work from ASJA connections is 10 times the cost of annual dues.
Are you eligible?
ASJA offers a range of membership types for all stages of your career as an independent writer. Learn about our Membership Eligibility to find right membership — student, associate, professional, or retired — for you.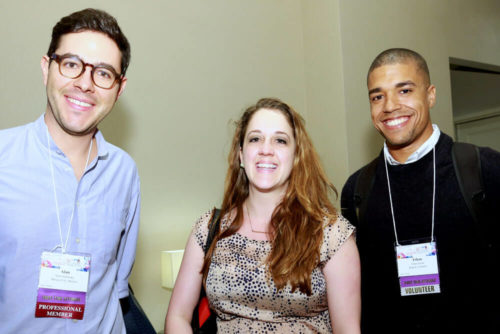 Apply today.
Complete an application today and get started taking your freelance career to the next level. Use the code 2022FALLDRIVE to waive both the initiation and application fee.
Already an AJSA member?
Share our 2023 Membership drive code 2022FALLDRIVE with your writer friends and you get a 33% discount on your dues if they become a member. Recruit four new members and your ASJA membership is free! Here is a suggested template to share with your network:
Dear friend,

I am an active member of The American Society of Journalists and Authors, and I'm inviting you to join our community. ASJA membership is one of the best annual investments I make in my writing career. Join today to access our large catalog of digital resources and a knowledgeable independent writer network. You'll also get lots of opportunities to connect with editors, clients, and agents throughout the year.

Apply for membership ASJA by December 15 and get your application and initiation fees waived, a savings of $75!

For more information and to take advantage of this great limited-time offer, please click here. Mention my name during the application process and use this promo code when you apply: 2022FallDrive.
Fall Membership Drive Raffle Prizes
Members who renew or rejoin by November 30 and new members who apply by December 15 are automatically entered into the membership drive raffle to win one of these valuable prizes. Members who refer new members receive extra extra entries in the raffle.
Raffle prizes: