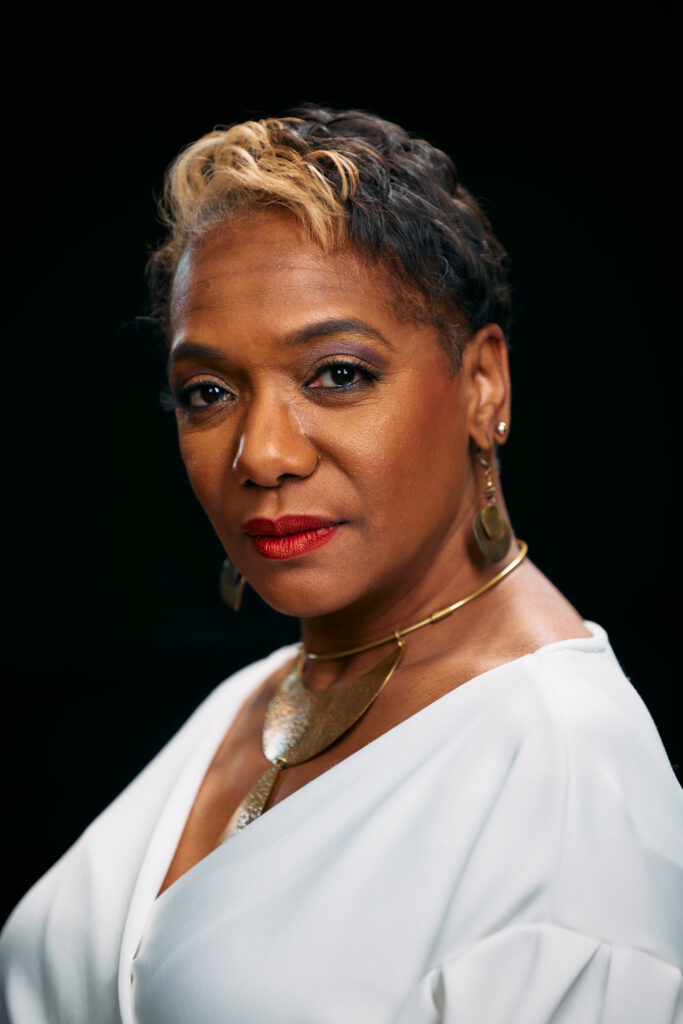 Janet Stovall is a diversity expert, global speaker, author, and consultant. But before she was any of those things, she was a freelance writer.
Stovall's background gives her a special perspective into the implicit biases that can affect a writer's work. "If you work to figure out what the triggers are and examine your behaviors, you can interrupt them," she says.
Stovall will discuss how freelancers and authors can be more conscious communicators by uncovering, questioning, and redirecting the biases that prevent us from writing objectively, compellingly, and impactfully in her keynote on the opening day of the 2023 ASJA Virtual Annual Conference June 13-15.
Stovall is the co-author of the Amazon bestseller, The Conscious Communicator: The Fine Art of Not Saying Stupid Sh*t. Her firm, Pragmatic Diversity, helps organizations and leaders unlock the diversity's full value by dismantling systemic inequity. ASJA recently retained Stovall as part of the organization's ongoing efforts to increase diversity and inclusion of underrepresented freelance writers in our membership and build a professional community that reflects the true diversity of independent non-fiction writers.
Writers Must Lead the Charge
"If writers want to live in a world that is more equitable and inclusive, it's up to us to lead the charge, and the change," Stovall says. Writers are the front line of consciousness. "You should be a disrupter. If you train yourself to see where your own biases are and see the biases in people who ask you things, you can be the person who disrupts things," she says.
For journalists, taking a more conscious approach to your work could mean rethinking the sources you use and topics you cover – both topics sessions in the conference's journalism track will tackle.
For content marketing writers, it could mean helping a corporate client rework an in-house style guide to be more inclusive. "You (may) have a client who wants you to write about Native Americans. There's a whole faction of Native Americans who don't like to be called that," Stovall says. "Other people believe "Indigenous" should only be used to describe native peoples outside the US, like in Australia or Canada."
If authors are writing fiction about other types of people, "you need to do your research," Stovall says. If you normally do research for a book, doing research to check your implicit bias is another type of research to add to the list. "Even if you think you're doing the right thing, you probably don't know."
Stovall's keynote will be introduced by ASJA Vice President Lisa Rabasca Roepe is a Washington, D.C., freelance journalist who writes about gender equity, diversity and inclusion, the culture of work, and personal finance. Roepe is also part of ASJA's DEA&I task force.
411 on the Virtual Annual Conference
The virtual annual conference includes sessions on journalism, books, and content marketing writing, as well as informal snack chats, and two virtual happy hours. Except for snack chats, all sessions will be recorded and available to attendees on demand, and for sale to non-attendees. Use the hashtag #ASJACON to share posts about the conference on social media.
Conference registration is open to ASJA members and nonmembers. Sign up for 1 track, 1 day, or all three days. Read the full schedule and register here.
Browse Articles
Topic
ASJA, Journalism, Writing Skills, Tips, Researching & Interviewing, Craft & Writing Skills, Content Marketing, Book Publishing