Pitch Slam: Get Your Essay/Article Idea Assessed in Real Time by Editors from Goal Publications
12:15 – 1:15 p.m. ET
Want to get the attention of an editor who assigns articles or essays regularly? And get their feedback to your pitches in person? Here's your chance. In this popular workshop/pitch session, Estelle Erasmus has compiled a panel of prolific assigning editors, looking to fill their pages, who will assess your essays and articles in real time and share what works— and what doesn't — and why — when you want to get your writing noticed.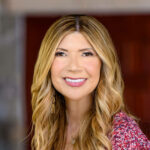 Estelle Erasmus (she/her/hers) is an award-winning journalist, writing coach, and longtime ASJA member and an adjunct instructor at New York University and for Writer's Digest. Her work has appeared in the New York Times, the Washington Post, the Independent, WIRED, Huffington Post Personal, AARP the Magazine, Vox, Insider, Next Avenue, GH, Marie Claire and more. She is co-host of the Freelance Writing Direct Podcast (found on iTunes and Spotify) and was a guest judge for the Writer's Digest 2022 Personal Writing Contest. Her book Writing that Gets Noticed: Find Your Voice, Become a Better Storyteller, and Get Published from New World Library received a "Buy this Book" review from Publisher's Weekly. Find her on Twitter, Instagram, TikTok (each @EstelleSErasmus), and on Substack.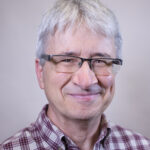 Evan Miller (he/him/his) is a senior editor at Guideposts magazine, where he has ghostwritten stories for hundreds of people ranging from Trisha Yearwood to a man in California who started a basketball league for kids particularly poor at athletics. He also occasionally writes for the magazine under his byline. He's one of the editors who selects the story line-up for each edition and is the primary editor fielding pitches from freelance writers new to the magazine. Before coming to Guideposts he worked as executive editor at newspapers in Washington state, Indiana and Tennessee. He and his wife live in Connecticut.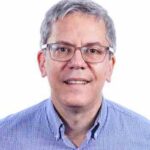 George Mannes is an executive editor at AARP The Magazine and AARP Bulletin, where he focuses on personal finance. He previously worked at Money magazine and at TheStreet.com. Twitter: @dogbitesmannes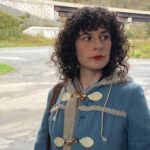 Jesse Sposato (she/her) is the deputy editor at Narratively and a freelance writer at large. She particularly likes to write and edit stories about social issues, feminism, health and wellness, culture, and friendship. She is forever working on a grief memoir and a collection of essays about coming of age in the suburbs. Her writing has appeared on Vanity Fair, InStyle, Shondaland, HuffPost, Healthline, Gloria, and many others. You can find her on Twitter here.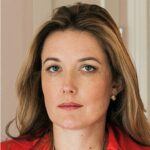 Daisy Prince has been an arts, entertainment, culture writer and editor for the past 20 years. Starting in the UK at Tatler Magazine, Daisy has worked for Vanity Fair, the Evening Standard Magazine and The New York Observer. She was the Editor in Chief of Avenue Magazine for over four years and her work has appeared in, The New York Times, Vogue, Financial Times, The Strategist and The Daily Telegraph among others. Daisy has an MBA from NYU Stern. In 2022, She launched the Digital Party, a weekly newsletter which chronicles the people, places and cultural undercurrents of the 2020's.
Allison Klein has been a journalist at The Washington Post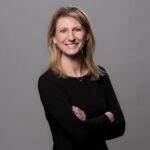 since 2004, with a hiatus from 2013 to 2017. She edits the Inspired Life blog, a collection of surprising and unusual stories about humanity. She spent many years as a reporter covering crime, policing and police policy. Previously, she worked at the Baltimore Sun and the Miami Herald.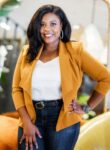 Charanna Alexander (Sha-Anna) is a New York-based wedding, love and lifestyle journalist with a passion for thought-provoking journalism about relationships.
She is the senior staff editor for the Weddings section of The New York Times.