Finding Opportunities in Brand Journalism
12:15 – 1:15 p.m. ET
Are you looking for other outlets for content writing? Many journalism outlets feature brand journalism and sponsored content opportunities. Hear from editors that hire for content writing and what they want and need from freelancers.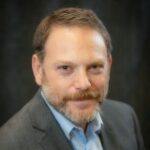 Jonathan Braunstein is director of sponsored content at Money-Media/FT Specialist. He is responsible for overseeing sponsored content at FT Specialist's Money-Media titles. He serves as the project leader and works closely with marketing, advertising and editorial teams, as well as with counterparts at the Financial Times. He was previously editorial director for webcasts and has produced written and interactive editorial content across nearly all of Money-Media's publications. Prior to Money-Media, Jonathan worked as a television news producer and writer for Boston's NBC and Fox affiliates. Originally from New Jersey, he is an alumnus of Brandeis University in Waltham, Mass.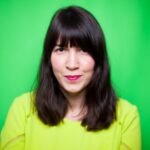 Megan Gilbert is Vice President of the award-winning FORTUNE Brand Studio (Fortune Media), driving editorial direction, strategy, and production of campaigns for clients like Salesforce and PayPal. Her career includes positions at Gawker, Fusion, The Washington Post, Slate, and VICE. Megan is a graduate of Boston University and earned her M.F.A. from Sarah Lawrence College. She teaches Branded Content at NYU and speaks at the Summer Publishing Institute. She was named WICMA Content Marketer of the Year (2022) and was included on the 100 Most Significant Women in Native Advertising list (2018). She is a Tellys, AIVA/W3s, Signals, and WICMAs judge and will be attending the 2023 Elevate summit in Sundance, UT.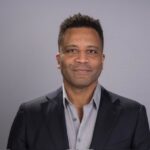 Darrell Kirton is Executive Editor of Custom Content From WSJ. With 25 years of custom publishing under his belt, Darrell has a long history of writing and editing branded digital and print pieces in finance, technology, B2B, real estate, logistics and more for companies like Charles Schwab, Amazon and Ryder. He has also done considerable work in the DEI space with the Chief Diversity & Inclusion Officer at Dow Jones. Darrell holds a BA in Writing Seminars from Johns Hopkins University.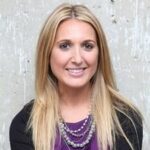 Katie Wojcik is Executive Director of Brand Content for POLITICO Focus, where she leads storytelling, creative strategy, production, and business development for POLITICO's award-winning in-house brand studio. In this role, Katie works to imagine and deliver custom content advertising solutions for some of the world's leading corporations and nonprofit/association/coalition clients seeking to reach and engage with POLITICO's uniquely influential audience of politics and policy decision-makers in power centers across the globe. Prior to joining POLITICO, Katie spent more than a decade at a top-ranked Washington, DC public affairs firm, where she helped lead content, creative, and event strategy for high-profile advocacy and strategic communications campaigns on behalf of Fortune 50 and nonprofit/association/coalition clients. Katie began her career in broadcasting, working at NBC and MSNBC in New York. She has a BS from Vanderbilt University and an MA in broadcast journalism from the Medill School of Journalism at Northwestern University.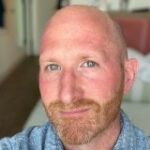 Nick Clunn is an associate managing editor in the Forbes Content & Design Studio, where he collaborates with writers and visual creatives to produce high-impact paid content in partnership with the world's biggest brands. Prior to joining Forbes in 2016, Nick worked on the agency side of branded content (Contently, Group SJR) and spent 10 years as a news reporter in his native New Jersey (Asbury Park Press, The Record). Nick works mostly from his home in Jersey City, N.J. where he and his wife are raising two children.