Pathway to a Published Novel
12:15 – 1:15 p.m. ET
What particular skills can an author, their agent, and their editor bring to the magic of publishing a book well? In this intimate look inside the process, panelists will share how they've worked as a team to edit and market Sarah Cypher's unconventional debut novel, "The Skin and Its Girl," for its April 2023 publication by Ballantine Books/Penguin Random House. What is expected of the writer during the editing and marketing processes? How does each person's literary expertise overlap–and differ? How does each role support the other two while launching a writer's career?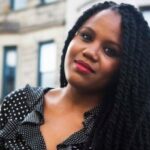 Chelcee Johns is a Senior Editor acquiring literary fiction, upmarket commercial fiction, and narrative nonfiction titles that teem with agency, intellect, and heart at Ballantine, an imprint of Random House. A few of her recent titles include Neruda on the Park by Cleyvis Natera, a New York Times Editors Choice pick; Such Big Dreams by Reema Patel, an Amazon Best Book of 2022; and, The Scent of Burnt Flowers by Blitz Bazawule soon to be an FX series.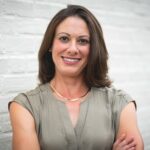 Sarah Cypher is a freelance book editor and author of The Skin and Its Girl (Ballantine, April 2023). She holds an MFA from the Program for Writers at Warren Wilson College, where she was a Rona Jaffe Graduate Creative Writing Fellow in Fiction, and a BA from Carnegie Mellon University. Her writing has appeared in the Washington Post, Lit Hub, Electric Literature, New Ohio Review, North American Review, Crab Orchard Review, and others, and she has been a resident at the Headlands Center for the Arts and Vermont Studio Center. She grew up in a Lebanese Christian family near Pittsburgh and lives in Washington, D.C., with her wife.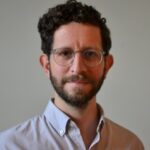 Adam Schear is a literary agent at DeFiore and Company, where he focuses on literary fiction, YA, memoir, popular science, and idea books. He is a graduate of Tulane University and the Benjamin N. Cardozo School of Law.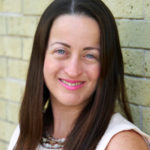 Based in Milwaukee, Kristine Hansen is a past ASJA board chair and conference co-chair. Covering travel, design and food, she's the author of three non-fiction books published by Globe Pequot Press: Wisconsin Cheese Cookbook: Creamy, Cheesy, Sweet and Savory Recipes from the State's Best Creameries, Frank Lloyd Wright's Wisconsin: How America's Most Famous Architect Found Inspiration in His Home State and Wisconsin Farms and Farmers Markets: Tours, Trails and Attractions. She's also at work on a novel about the art world and recently completed Stanford University's Online Writing Certificate program.