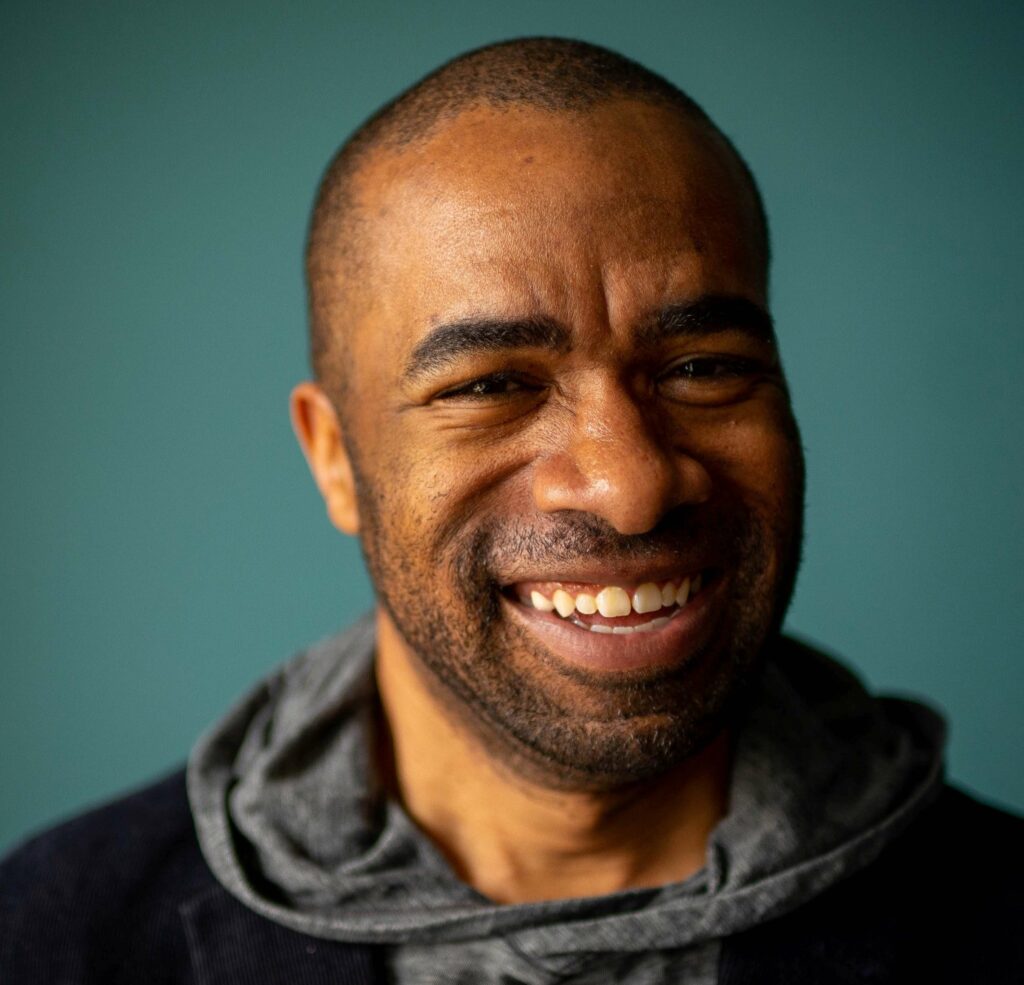 Damon Brown wants you to know that AI or other technology cannot replace your value as a writer. But to build a resilient career, you need to know what you're worth.
Brown, a long-time ASJA member and freelance writer turned speaker, bestselling author, media entrepreneur, and coach of other non-traditional entrepreneurs, is sharing his best advice for building a future-resilient career in a keynote on day two of the 2023 ASJA Virtual Annual Conference June 13-15.
"If you've coached with me, read any of my books, or watched the #BringYourWorth show, then you know this is absolutely my jam," Brown wrote in a recent LinkedIn post.
In his keynote on Wednesday, June 14, 11-12 ET, Brown will break down the three essentials that writers need to unlock your best writing future during a time of tectonic shifts in media, while still being true to yourself.
Changing Before You Have To
In any field, people who are successful adapt to change before circumstances demand it. When it comes to AI or other changes that affect writers, "There's no genie going back into the bottle," Damon says. "It's always going to be something. To stay in the game, you need to move before you have to. Look for the next thing not from a place of fear but from how you can serve (clients) better using new technology or approaches."
Brown is a best-selling author, 4-time TED speaker, and a long-time freelance writer for Playboy, New York Post, and others. He co-founded the platonic connection app Cuddlr and sold it in a year, all while acting as the primary caretaker of his then-infant first son.
Today, he guides others through his consulting and coaching business, free weekly newsletter, and popular #BringYourWorth YouTube show, which airs Mondays, Wednesdays, and Fridays. His latest book, Career Remix: Get the Gig You Want with the Skills You've Got is available wherever books are sold. Take his free creative resource quiz at www.buildfromnowquiz.com.
Virtual Happy Hour on Generative AI Writing Tools
Brown will continue the conversation about leveling up and future-proofing your freelance career in a virtual happy hour later on Wednesday with cohost and long-time ASJA member Jennifer Goforth Gregory. Their free-ranging conversation will touch on what writers need to know about generative AI writing tools such as ChatGPT and Bard, Google's experimental conversational AI service.
The virtual happy hour takes place 6:30-7:30 pm ET, and is included in registration for Wednesday, all three tracks, and the full conference.
In addition to keynotes and happy hours, #ASJACon includes sessions on journalism, books, and content marketing writing, as well as informal snack chats, and two virtual happy hours. Except for snack chats, all sessions will be recorded and available to attendees on demand, and for sale to non-attendees.
Conference registration is open to ASJA members and nonmembers. Sign up for 1 track, 1 day, or all three days. Read the full schedule and register here.
Michelle Rafter is a Portland, Oregon, ghostwriter, editor, editorial project manager, and avid reader. She's chairing the 2023 ASJA Virtual Annual Conference, and will moderate the Thursday, June 15, keynote talk by "House of Sticks" memoirist Ly Tran.
Browse Articles
Topic
Tips, Writing Skills, Running Your Business, Productivity, Journalism, Content Marketing, ASJA