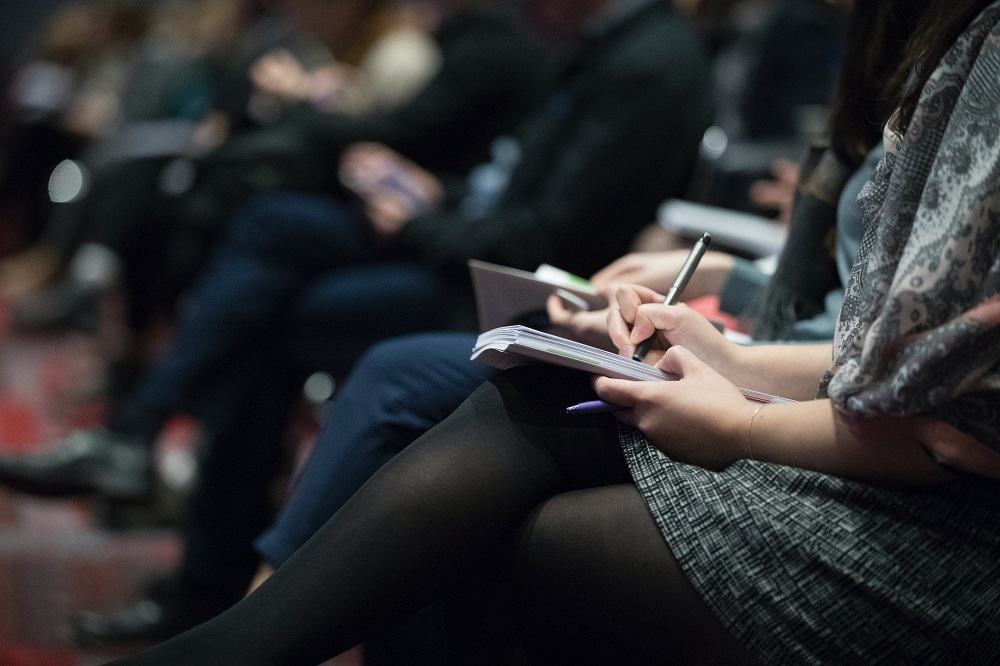 Freelance journalists don't enjoy the guidance, support, or camaraderie that's part of working in a newsroom. Being independent can be freeing, but also isolating and lonely. And it can be hard to keep up with the latest thinking and practices.
But freelance journalists have some things staff writers don't – each other, and ASJA.
The 2023 ASJA Virtual Annual Conference June 13-15 is freelance journalists' chance to come together for those newsroom-type conversations and trainings, says Laura Jane Willoughby, a freelance journalist, creative nonfiction writer, and cochair of the conference's journalism track.
Conference sessions in the journalism track "explore the questions, what are the issues that newsrooms are grappling with everywhere, and how do these challenges, shifts, and changes apply to me as an independent journalist?" Willoughby says.
Re-examining Reporting Narratives
Large journalism associations are re-examining the narratives that media organizations have traditionally adhered to when reporting on such subjects as crime, power structures, and family. Others in the field are beginning to question long-held standards and ethics created in newsrooms dominated by white males.
ASJA has been re-examining standard narratives for some time, and that conversation continues in this year's conference.
The idea for a panel on rethinking criminal justice coverage was conceived more than a year ago. The "Power Story Edit" session, led by the Institute for Independent Journalists founder Katherine Reynolds Lewis, continues a conversation that's been ongoing at ASJA for several years. A conversation between ASJA members about what parenting and family means in the 21st century and what reporting on it can look like led to assembling a panel of diverse writers and editors for what promises to be a lively and informative discussion on the topic.
New Outlets, New Markets, New Techniques
The 2023 virtual conference includes sessions on ways to look at and find new outlets. Two panels – "Finally Break Into Your Dream Markets" and the always popular "Pitch Slam" — are stacked with editors who assign stories to new writers. Among them are editors from The New Yorker, New York Times, Wall Street Journal, AARP, Guideposts, Washington Post, Narratively, Good Housekeeping, Real Simple, The Journalist's Resource, Health.com, and Your Teen.
"We've put a lot of thought into being inclusive," says Victoria Clayton, freelance journalist, fiction writer, adjunct professor, and journalism track cochair.
"We assembled a diverse group of speakers and topics. Sessions for each day have a great balance of craft, thoughtful deep dives in new markets, and tips about the business of writing. I'm impressed by the creativity of our facilitators and the editors and speakers we have lined up.
"Being an independent journalist is extremely hard work," Clayton says. "I expect conference attendees to take away a sense of belonging. We are here to support one another to create and maintain a thriving writing career and life."
The hashtag for sessions in the journalism track is #ASJAConJourno.Use it when you tweet or post about the track or sessions in it, before and during the conference.
In addition to sessions on journalism, #ASJACON includes sessions on books and content marketing writing, as well as informal snack chats, and two virtual happy hours. Except for snack chats, all sessions will be recorded and available to attendees on demand, and for sale to non-attendees.
Registration for the 2023 ASJA Virtual Annual Conference is open to ASJA members and nonmembers. Register for the 1 track, 1 day, or all three days. Early bird registration ends May 12. Read the full schedule and register here. Scholarships are available to freelance writers and students from historically underrepresented populations. Applications are due by May 15; apply here. For any scholarship questions, contact Kristine Hansen.
Michelle Rafter is a Portland, Oregon, ghostwriter, editor, editorial project manager, and avid reader. She's chairing the 2023 ASJA Virtual Annual Conference, and will moderate the Thursday, June 15, keynote talk by "House of Sticks" memoirist Ly Tran.
Browse Articles
Topic
ASJA, Journalism, Writing Skills