Navigating the New ASJA Website with Confidence
January 19, 2022, 3:00 pm ET
After two years of planning, the ASJA Website Committee launched the new website in October 2021. Now, committee chair Darcy Lewis walks us through key tasks. Learn to easily set up your new account, create your profile, renew your membership dues, and access all of the critical resources offered by ASJA to keep your writing career going strong—plus, get a glimpse of what's still to come. Darcy is available to answer all of your burning questions on Wednesday, January 19, at 3 pm ET.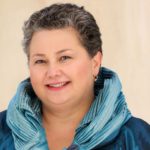 Darcy Lewis reports on clinical medicine, the business of healthcare, and health policy from Chicago. A 2019 National Cancer Reporting Fellow, she writes for journalism outlets and content clients including Scientific American, AARP, Oncology Live, Everyday Health, the American Hospital Association, the National Institutes of Health, and the Pulmonary Fibrosis Foundation. She won the ASJA Best Trade Article award in 2020.
Darcy loves a challenge, so she jumped at the opportunity nearly two years ago to spearhead ASJA's development of a new logo and a new website. ASJA's outdated website was holding back the organization and sending the wrong message about us to the world and to prospective members. She considers it an honor and a privilege to right that wrong and help ASJA show its best face.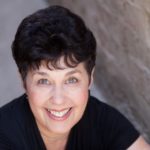 Beverly Gray (moderator), an ASJA board member and president of the Southern California chapter, is a film industry veteran who has covered the entertainment field for the Los Angeles Times, the New York Times, and the Hollywood Reporter. Her biographies include Roger Corman: Blood-Sucking Vampires, Flesh-Eating Cockroaches and Driller Killers, as well as Ron Howard: From Mayberry to the Moon . . . and Beyond. Beverly's most recent book is Seduced by Mrs. Robinson: How The Graduate Became the Touchstone of a Generation. She blogs twice weekly at Beverly in Movieland (www.beverlyinmovieland.com).