Mastering Balance: Keys to Making 2022 a Year of Personal Growth as a Professional Writer
January 12, 2022, 2:00 pm-3:30 pm ET
Participants in this 90-minute session will learn the keys to growth while discussing such topics as intentionality, the art of reflection, the law of the ladder and the law of the rubber band. Freelancers who participate will leave knowing skills necessary to gain better focus on positive growth, both on a personal and a professional level.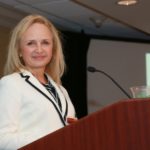 A certified life-business coach with the John Maxwell Group and past president of ASJA, instructor Sherry Beck Paprocki will use more than three decades of freelance experience to guide writers who want to clear new pathways in their careers.
Paprocki's career memoir Freelance Fancy: Your Guide to Capturing Spiritual Health, Wealth and Happiness is scheduled to be published at the end of November. She's the author 15 other books, including co-author of The Complete Idiot's Guide to Branding Yourself, a book contract wrangled from a simple 10-minute meeting with an editor from Penguin at ASJA's conference in 2008. More recently, she has won top national awards from Folio in 2018, including Folio's Top Women as well as the Folio:100 creative thought leaders. She has also won top honors from the City and Regional Magazine Association for work done by her company, R.S. Rock Media, Inc.