Diversifying Income Streams : Strategies that Work
December 8, 2021, 3:00 pm-4:30 pm ET
Writing is first of all a labor of love. But what happens when you grow tired of relying on every magazine and book contract,  every content writing assignment, every essay or word count to earn the money and respect you really desire?  Think diversifying.  This ASJA panel of experts will demonstrate how you can mine other complementary skills to achieve unparalleled success and new income streams.  How about establishing yourself as an expert speaker on the lecture circuit, creating podcasts and voice overs, applying for research grants, teaching, even becoming a book sales and marketing coach?  This Webinar will show you exactly how three writers reinvented themselves with new skills and hard-won marketing savvy.
Our three panelists have all made fabulous careers by diversifying their reach to new audiences: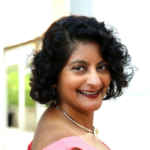 Rashmi Nemade, scientist turned writer/VO Talent has a Ph.D. in Molecular Developmental Biology and post-doctoral experience in breast cancer research at the National Institutes of Health. She has written grant proposals, research manuscripts,  academic reports and marketing materials. In 2015, she shifted her focus to voiceover. Today, she is an established expert in audio delivery for medical, scientific, and medical content. Her work can be heard at RashmiVO.com.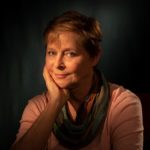 Janine Latus, author of countless magazine articles and the international bestseller If I Am Missing or Dead: a sister's story of love, murder and liberation, has spoken around the world on the insidious signs of intimate partner abuse. Her clients include the United States Navy, universities, shelters, Major League Baseball teams, the World Bank, International Monetary Fund, and corporations.  She advocates for people to tell their stories and thus free others to tell theirs.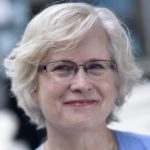 Sandra Beckwith is an ASJA member, author, award-winning former publicist and creator of BuildBookBuzz, a top website that gives authors tips and tools to save thousands by doing their own book marketing.  You might have seen her on "The Montel Williams Show" or "CBS This Morning," or read about her in The New York Times, The Wall Street Journal, or USA Today. Feedspot has ranked her Build Book Buzz website as # 7 among thousands of book marketing blogs globally.  Sandy will share how she developed a strategy for building a diversified and lucrative career.