ASJA Announces Regional Conference: Dream Bold Atlanta
FOR IMMEDIATE RELEASE
Contact: Sandy Shakoor, 212.297.2127, sshakoor@kellencompany.com
NEW YORK (July 21, 2016) – The American Society of Journalists and Authors (ASJA), the nation's largest professional organization of independent nonfiction writers, announced its regional conference, Dream Bold Atlanta to take place on November 5, 2016. Join fellow nonfiction and freelance writers and connect with top editors and agents at Agnes Scott College in Decatur, Georgia, for a day filled with education and networking with respected writers, editors, agents, corporate communication professionals and content buyers. "Our regional conference will offer members the exclusive opportunity to meet one-on-one and network with top-notch editors and to pitch ideas to content providers and literary agents from all over the country," said Sherry Beck Paprocki, ASJA Board President. "It's a great resource for established writers as well as aspiring freelance writers."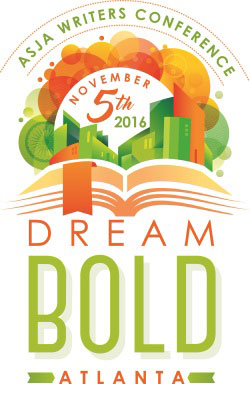 This year's conference will feature a keynote address from international bestselling author Robert Hicks who will debut his book The Orphan Mother. Based out of Nashville, Tennessee, Hicks is a novelist, music publisher and artist manager. Following his talk, conference attendees will have the opportunity to pitch stories to top national and regional editors, literary agents and publishing houses at an open "Pitch Slam," and ASJA members will be able to sign up to meet one-on-one with editors. Planned panels throughout the day include branding, using technology to report and find gigs, breaking into freelancing, writing about the South, landing content clients and self-publishing books.
Registration is now open. To learn more, please visit http://asja.org/ATLANTA.
For questions regarding sponsorship opportunities, please contact Holly Koenig at hkoenig@kellencompany.com. Please direct all membership requests to James Cafiero at Jcafiero@kellencompany.com.
###
About ASJA
Founded in 1948, the American Society of Journalists and Authors is the nation's leading professional organization of independent nonfiction writers. ASJA's membership consists of more than 1,100 outstanding freelance writers of magazine articles, trade books, and many other forms of nonfiction writing, each of whom has met ASJA's exacting standards of professional achievement. ASJA offers extensive benefits and services focusing on professional development, including regular confidential market information, meetings with editors and others in the field, an exclusive referral service, seminars and workshops, discount services and, above all, the opportunity for members to explore professional issues and concerns with their peers. ASJA is a primary voice in representing freelancers' interests, serving as spokesman for their right to control and profit from uses of their work in the new media and otherwise. Visit www.asja.org for more details.