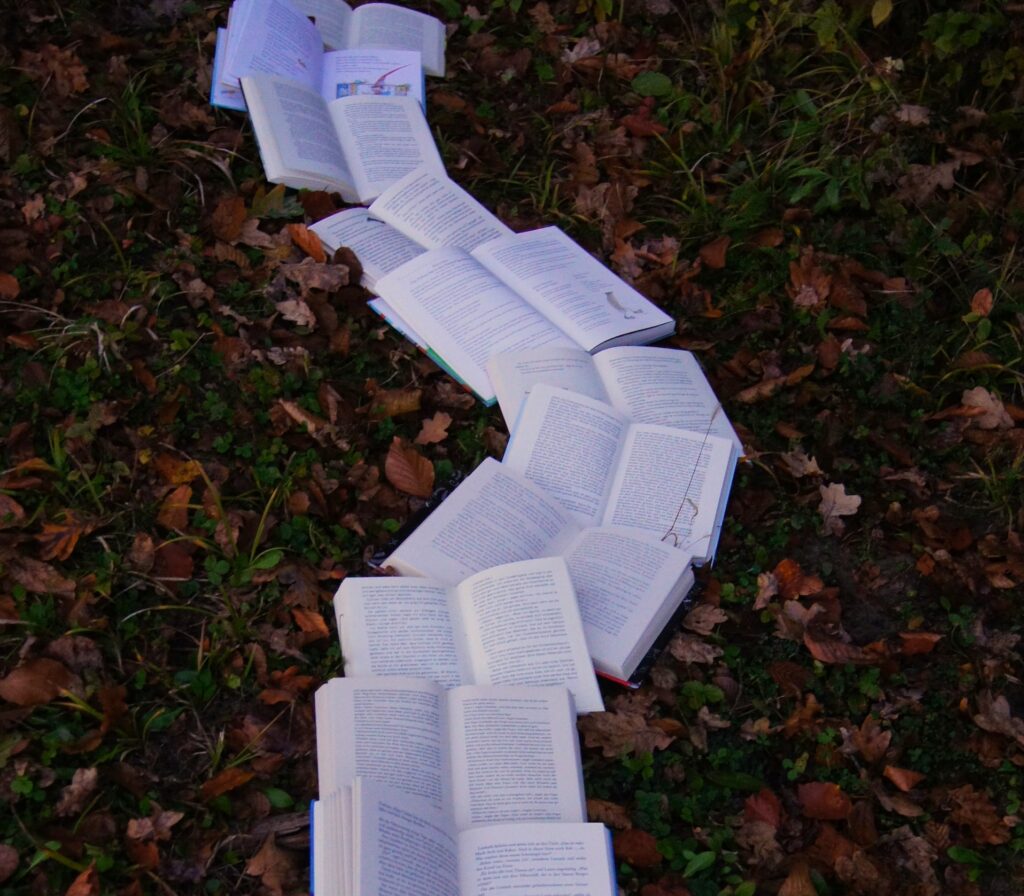 This summer I found myself in a book flow. Or, depending on the day, a book mess.
After turning in my next non-fiction book, about Frank Lloyd Wright's Wisconsin designs, to my publisher, I resumed work on a novel, aiming to get the draft done by last week. (Humblebrag: I did it!)
In between edits and creative sprints, I worked as co-chair on the books track for ASJA's fall 2022 virtual conference, taking place Tuesday, Oct. 11-Thursday, Oct. 13, between 11am-6:15pm ET. Looking over session titles and descriptions gave me renewed energy towards my own projects—which I suspect may happen for you, too.
When a conference is virtual, we can look well beyond whoever can fly into New York City on a certain weekend. Speakers can be located anywhere in the world. Most of the sessions will be live, to allow for real-time chats with conference attendees, but we're also opening up an option for speakers to pre-record. This flexibility leads to a very robust conference schedule.
Here are some of the sessions in the books track I already have on my calendar:
Here's the Pitch: How to Craft a Book Proposal and Land a Top Agent
Oct. 11, 12:15pm-1:15pm ET
It's rare to get an inside look at the relationship between an author and their agent—including what causes an agent to pick your proposal or query out of the slush pile. When former ASJA president Randy Dotinga pitched this session, the conference committee said yes immediately. He'll be in conversation with his agent, Anna Sproul-Latimer, whose other clients include Caitlin Doughty (a Hawaii mortician who writes about death), R. Eric Thomas (his books include a collection of essays titled "Here For It: How to Save Your Soul in America"), and Washington Post columnist and humorist Alexandra Petri. Randy signed with Anna last year, after submitting his first proposal ever. I'm sure his agent will have lots of tips on how to write a killer proposal, and hopefully Randy will share details about his proposed book!
How to Break into Ghostwriting
Oct. 11, 5:15pm-6:15pm ET
This is more like a class than it is a panel, and that's because Dan Gerstein, founder/CEO of Gotham Ghostwriters, is leading it. When I spoke with Gerstein to set up this panel, he was adamant about making sure the focus is on how skills in journalism and content marketing can be parlayed into ghostwriting—even if you've never been a ghostwriter before. Knowing how to distill information into easy-to-understand ideas and prose that sings are skills any successful writer should already have. Gerstein will also talk about how to create a portfolio that truly shows off your best work and lets agencies like his know you're a solid candidate.
Why Protesters Target Books—and What We Can Do
Oct. 12, 1:30pm-2:30pm ET
Top news stories as of late have to do with banning of books. Between July of 2021 and March of 2022, PEN America documented around 1,600 book bans (representing 1,154 titles), despite a Supreme Court ruling 40 years ago that essentially prohibited school libraries from banning books. Why is restricting access to literature dangerous, and why do only certain people get to make these decisions? Are you sitting there feeling frustrated and want to make a counterargument but aren't sure who will listen? You'll leave this panel—led by freelance public-policy writer Christina Lyons and former Harper & Row and Fawcett editor Pat McNees —feeling inspired to speak up and push back.
Next Steps: The Path Toward Authentic Diversity in Publishing
Oct. 12, 5:15pm-6:15pm ET
ASJA's leadership put together this panel to show how serious we are about addressing diversity issues and concern, not only in our membership but also in our writing careers. We invited experts to provide this much-needed support in how to source and portray diverse voices. On the panel are Hannah Bae, currently writing a memoir about family estrangement; Hannah Grieco, author of two anthologies (And If That Mocking Bird Don't Sing: Parenting Stories Gone Speculative and the forthcoming Already Gone); and DW McKinney, who edits Shenandoah and was nominated for a Pushcart Prize and Best American Essays.
Pitch Slam of Non-Fiction Editors and Agents
Oct. 13, 4pm-5pm ET
As an ASJA member and the author of multiple books, including The Forgiveness Tour, a memoir, Susan Shapiro will be moderating this fast-paced pitch slam with a mix of editors and agents who are actively looking for non-fiction authors' projects. Pitch slams are fun because you get real-time feedback. Even if it's not your project, you'll hear the reasons why a book isn't right for a certain editor or agent, or even for today's market, and what tweaks might be needed to help it sell. Stay tuned for information about how to submit your pitch for consideration!
Haven't registered yet for the conference? Don't miss out—sign up here.
Browse Articles
Topic
Book Publishing, Freelance Life, Networking, Running Your Business