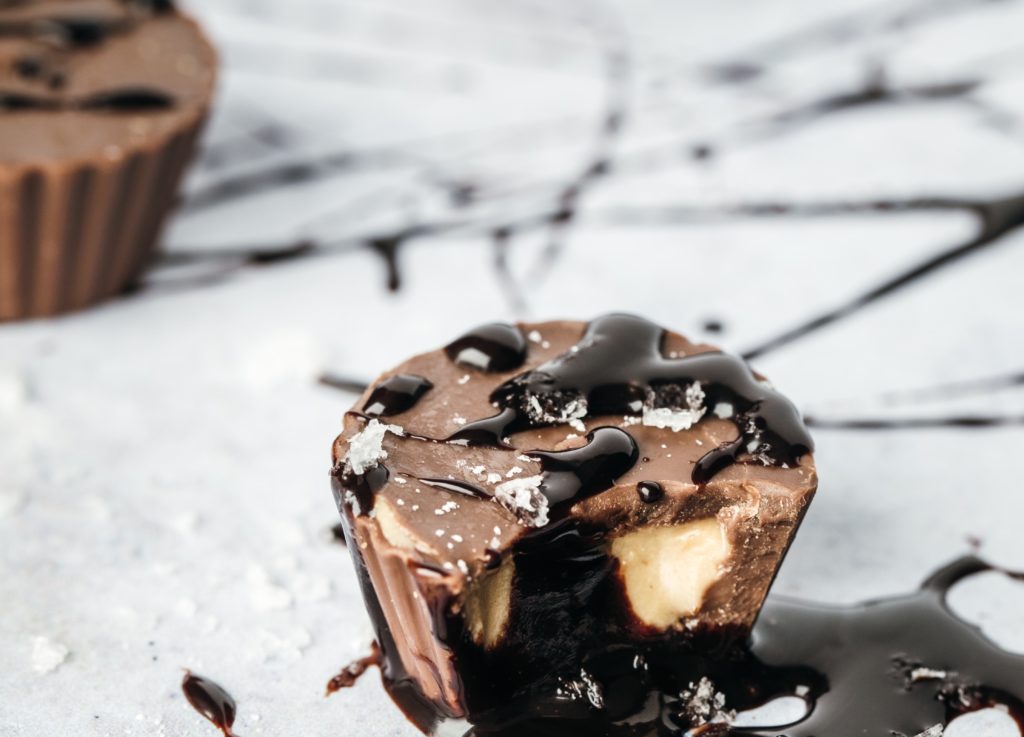 Prediction: "hybrid" will be one of 2021's word-of-the-year finalists. It's perhaps not the best choice, but no one can deny its ubiquity thanks to the pandemic. First there was hybrid school and religious services, then hybrid conferences, and now hybrid workplaces. For some, the pandemic has ushered in a new way of learning, worshipping, and working: virtual and in-person.
Of course, the word has been around for a long time. Hybrid plants are nothing new, and for centuries botanists and hobbyists have combined the genes of two or more species to create better tasting, drought resistant or prettier flora. And since the Toyota Prius was introduced in 1997, more and more vehicles that work on both gasoline and electricity have been introduced to the market. Most often, a hybrid is meant to be an improvement, to offer efficiency or a way around a pandemic that kept us in our homes for months on end.
ASJA has been a hybrid organization for decades. In 1985, we hired a full-time executive director, who managed the oversight of programs that volunteers deliver. Before that, we had other full-time and part-time employees. Later, when it was clear we needed more support, we contracted with Kellen, a management services company for association and trade organization, with offices in New York City, Chicago, Atlanta, Washington, D.C., Beijing, and Brussels. We're now in our seventh year with Kellen.
At the same time, we continue to depend on a team of volunteers to produce programming for our members. Our volunteers do almost everything, from the board that oversees our fiscal health to committee chairs who manage programs like TeleConnections and webinars to taskforce volunteers who direct short-term projects, like our new website and the revision of our bylaws.
Kellen is big, there's no doubt about that, and while it may seem like overkill for a membership organization to work with such a large company, the opposite is true. In short, working with Kellen means that we have access to some of the top minds and services in association management. Because Kellen has so many clients, we gain important industry insight, which makes us a smarter and more efficient organization. Not only do we have an executive director, we have access to an accounting team, attorneys, social media experts, meeting planners, IT specialists, and lobbying pros. We would be hard pressed to cobble together a staff (even contracted part-timers) for the amount of money we spend on Kellen's fees. Still, we hire contractors for some of our projects and programs. Think33, a website development company in Toronto, is developing our website; graphic designer Tina Ulman lays out our magazine and provides design work for some of our programs; and Stephanie Vozza and her team of (now paid) writers produce and edit the content for our magazine.
Fact is, we couldn't run ASJA without Kellen and our contractors. Plus, as a membership organization representing independent writers, we cannot ask people to do such big jobs for free. So why do we also depend so much on volunteers? First, no one knows more about freelance writing than our members. Long-time members have stepped up to support Kellen in producing programs, because Kellen is not an expert in our particular field. This is often a win-win for volunteers, who gain new knowledge, meet potential clients, and network with other freelance writers as they give of their time. Meanwhile, we're not asking volunteers to keep our financials in order or contact five New York City hotels to get rates for the next conference. We're not asking volunteers to select and implement a new virtual conference platform or respond to the dozens of emails that come into our offices each day.
So, while we do count on a large cadre of volunteers to manage ASJA programs and benefits, we have also come to depend on Kellen for very specific responsibilities in very particular areas. Here is a sampling.
Meetings
Perhaps the most labor-intensive program ASJA offers is our annual conference, which includes Client Connections or TeleConnections. (Client Connections is our in-person program, in which members can pitch editors or agents at our New York City Conference. TeleConnections is the virtual program that we hosted last summer and again at the end of May.) When we're meeting in person, Kellen puts out a call for hotel bids. For many years, we met at The Roosevelt, but when that venue became cost-prohibitive, we began to look elsewhere. Kellen's meeting team has strong relationships with dozens of hotels in the Big Apple. Not only have they negotiated spectacular rates and add-ons, but they've insisted on certain contract language that has protect ASJA from hefty costs. In the spring of 2020, when it was clear that we'd have to cancel our in-person NYC conference because of the pandemic, the contract that Kellen negotiated two years before saved ASJA tens of thousands of dollars. Kellen had added a simple line that allowed us to get out of the contract with no penalties. The pandemic did not qualify as a force majeure (contract language for: this agreement is null and void because of unavoidable circumstances), and many organizations had to pay through the nose for cancellations.
When our conference went virtual, Kellen jumped in with both feet. We held two virtual conferences within an eight-month period, thanks to Kellen's technical support. And while our forays into the virtual were not perfect, we met two important goals: to give our members and other freelance writers learning and networking opportunities they needed, and to keep our organization's finances in the black. Our conference volunteers can tell you how hard Kellen's staff worked to make sure our members could connect with clients and other writers at a time when we needed each other more than ever.
Client Connections/TeleConnections is one of the two most highly rated member benefits of ASJA (along with the magazine). Many of our long-time members tell us that they get work from editors, clients, and agents they meet at Client Connections. No other writer membership organization offers such a large client-facing program, and it's offered only to professional ASJA members. The logistics of running Client Connections is mind-boggling. Right now, there is no automated program that allows Kellen staff and our volunteers to manage the recruitment of editors, clients, and agents, as well as member sign up and assignments (which is done through a lottery system), not to mention the scheduling of the actual appointments. And because our members count on this program to bring them assignments or contracts, when something goes wrong, emotions can get high.
We're working on a way to automate this system through our newly designed website, which will launch later this year. Because nothing like this exists, Think33 will develop the program that will help us streamline this process. That means our volunteers and Kellen staff will spend time getting Think33 up to speed and testing the results.
Volunteers are also responsible for the content produced at our conferences. Our members pitch panel ideas and recruit speakers. They collect bios and headshots, and write all of the promotional materials. Our chair(s) and content track coordinators oversee all of this. Kellen provides all of the registration support, which means loading information into a conference registration platform and managing transactions. They answer questions from registrants and address any problems that come up, as well as work with conference volunteers to develop a schedule, and if we're in-person, they handle details like name-tags and signs, and ensure that the hotel is providing exactly what we've contracted for. In virtual settings, at least one Kellen staff member is in each session, assuring that the technology is working properly and trouble-shooting with attendees where necessary.
Funding and Program Revenue
ASJA
cannot survive on membership dues alone. That's not because our programming is expensive but because we provide such an expansive menu of programs to members and non-members. We supplement revenue from membership dues with grants, gifts, and revenue from paid programming.
Bringing in revenue, grants, and gifts is good for our organization. It's also a time-consuming process. Take our awards program. This year, we received a record-breaking 636 submissions, which brought in funding that we can put to use in a variety of other programs. All of our judges were volunteers, and a volunteer ran the program itself. However, staff provided significant support, including setting up and troubling shooting our new submissions platform. In addition, Kellen's accounting team managed all of the income, as well as the prizes themselves.
Kellen also alerts the ASJA grants team to opportunities for funding. And then they provide important data and history that makes up the grant applications. When we receive a grant, Kellen staff accepts and monitors our use of the funds, providing whatever reports the grantor requires as a condition for funding.
Membership Support
If you've ever had an issue with your membership, you've spoken to a Kellen staff member. Our volunteer membership committee coordinates membership drives, but staff speaks to members who need information about programming or have lapsed and want to know how to renew online.
This year, we'll be depending on Kellen's expertise in membership growth. Our membership team will be working closely with Kellen to be sure that we're doing all we can to increase our membership rolls.
Along with a new website, ASJA is getting a new Account Management System, which is a fancy term for a giant database that interfaces with accounting, our website, and all of our committee tasks. You can think of the AMS as the back-end system of our website, but the database is also a one-stop-shop for everything that happens in ASJA: registrations for conferences, potential clients for Client Connections, conference speakers and panelists, membership registrations, and more. With all of this in one place, we'll be better able to track what members are getting out of ASJA. We'll also reduce volunteer and staff time, with reports that aren't siloed, and you'll be able to look up your personal membership information, including whether you've registered for a conference or webinar and who your matches are for Client Connections.
While this will eventually save us time, getting there is a pretty difficult process. Kellen recommended the AMS that we'll be implementing and using beginning this year. Kellen also offers technical support for the program, as well as development upgrades when we need something that the AMS doesn't already offer.
Accounting and Governance
If you've ever been on a board, you can probably imagine how ASJA's board works. We're a team of 15 people responsible for the fiscal wellbeing of the organization, which is no small responsibility for a 70-year-old entity. Kellen not only keeps our books so that we have accurate monthly assessments of our finances, but also offers advice and support in governance. They help us keep our bylaws front-and-center and provide all of the administrative support for elections and other membership votes.
This year, ASJA is adopting an updated set of bylaws. For this revision, Kellen advised us to work with a law firm that specializes in this work. Turns out we had an outdated structure for our bylaws, which made some of our work more difficult than it had to be. With Kellen's help, we were able to turn around a new set of bylaws, which will be presented to the membership for a vote in the coming days.
Kellen is also quite good at offering advice on best practices, especially as they change. This allows the board to focus on membership, while leaving process decisions to experts who can give us smart advice.
Public Affairs
For many years, ASJA has counted on volunteers to help the organization stay abreast of important political efforts, including speaking out against threats to First Amendment rights and to our livelihoods. In 2019, several California-based freelancers (including past-president Randy Dotinga and First Amendment chair JoBeth McDaniel) banded together to fight California's AB5, a bill that reclassified freelance writers. Despite their hard work, the bill became law, and many of our California members lost work. These volunteer members continued pushing, eventually getting changes to the law that, while far from perfect, mitigated the some of the worst elements of AB5. Meanwhile, ASJA joined with the NPPA (National Press Photographers Association) to sue the state of California over the law. Past-president Milt Toby has been instrumental in this effort.
In 2020, Congress began taking up its own AB5-like bill, the PRO-Act. Again, ASJA members flew into action, forming Fight for Freelancers, a group independent of ASJA that strives to educate freelancers (of all kinds) about the threat of this bill and likewise pressure lawmakers to reconsider the measure.
This spring, ASJA leaders felt that the organization needed to be more proactive. This is when Kellen's public affairs department stepped in. Since April, Kellen has arranged meetings between our members and Senators to talk about how the PRO-Act threatens our way of life. And in May, ASJA led the formation of a coalition of writers' organizations to fight the PRO-Act. This effort is a complement to the work of Fight for Freelancers, while letting elected officials know that ASJA and other member organizations are concerned about misclassifying freelance writers through the ABC test. Kellen's public affairs office has offered valuable advice on how to form such a coalition, as well as important contacts within Congressional offices.
There are many other examples of how Kellen supports ASJA's work. Embracing a hybrid approach of volunteer and staff leadership and support means ASJA can provide robust programming to its members. With our new website coming later this year, ASJA members should notice greater efficiency and easier access to their membership information. At the same time, our volunteers should spend less time on the logistical elements of programming. In these ways, we will be able to leverage Kellen's membership management expertise more fully.
And in July, we will welcome a new executive director. Long-time Kellen staff member James Brannigan will be stepping into the role, a position he's been groomed for over many years. Holly Koenig will step back from every-day responsibilities, but she won't be far. We'll continue to depend on her association-management expertise and her dedication to ASJA's success. We'll also add new staff members, who will certainly offer fresh perspectives. As things settle down from the pandemic and website development, ASJA will have other exciting challenges in 2021-22.
Photo by Heather Barnes on Unsplash