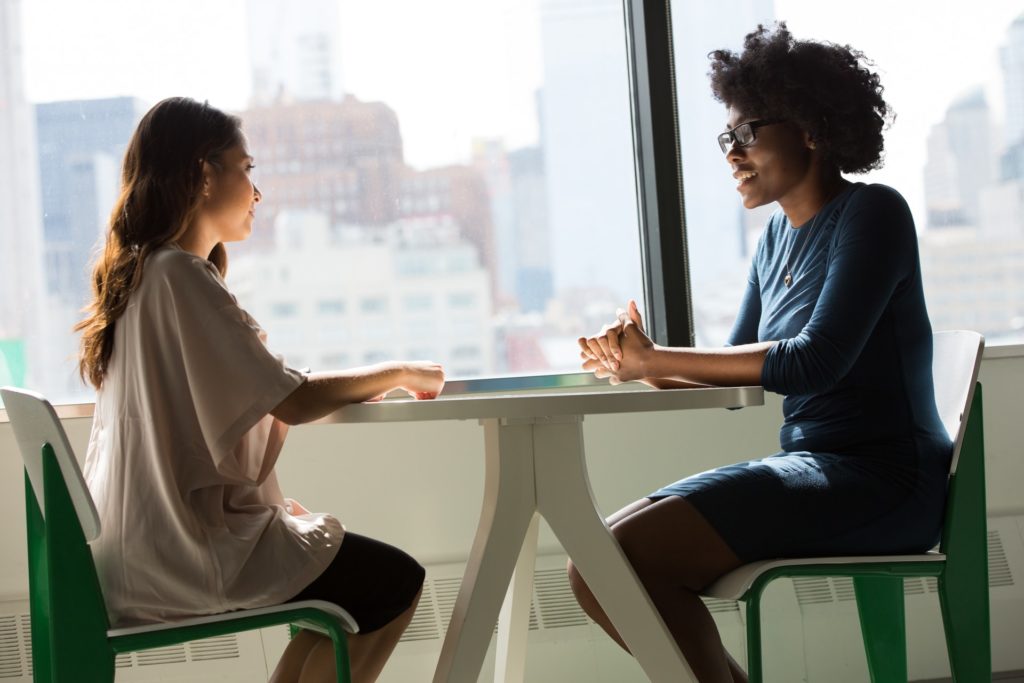 The ASJA Annual Conference on May 1 and 2 will be here before we know it, and we're hard at work preparing for one of the best parts: the members-only Client Connections.
If you're unfamiliar with this event, Client Connections is sort of like speed dating—nine-minute face-to-face meetings with literary agents, editors, and content managers on the second day of the conference. Last year we had over 60 clients participate in our virtual Tele-Connections event.
(Before I go any further, let me just address the elephant we're trying to keep out of the room, COVID-19: For the upcoming conference, ASJA's first concern is for the health and safety of all attendees. As ASJA President Laura Laing wrote to all of us recently, "we will be requiring vaccinations to attend the conference. Naturally, we will be following all municipal- and venue-required mandates. In addition, we may choose to impose our own safety protocols, based on the best available information from the CDC and what we believe will make our attendees feel safest. We will continue to monitor the requirements and make adjustments based on the progression of the pandemic, CDC guidelines, and what makes sense for everyone attending and working at the conference.")
This year, Denise Caiazzo, Cari Shane, and I took over from the fabulous Erin O'Donnell and Jeannette Hurt as volunteer Client Connections co-chairs. All three of us have years of experience working behind the scenes on Client Connections and we're excited to keep this valuable ASJA tradition going.
Speaking of value, Client Connections has all kinds of potential to boost your writing career. Many ASJA members have picked up thousands of dollars of work from attending this event, myself included. You, too, could land a regular client or meet your future book agent.
Last year's virtual Tele-Connections event was a big success, thanks to the hard work of all our volunteers. This year, we plan to be back with our regular, in-person event. We want to make sure it's just as successful as ever.
Our goal is to sign up 65 clients. Client Connections can't happen unless we have a large number of ASJA members reaching out to the agents, editors, and content managers who come to this event. We'd love to have your help.
We've got some awesome volunteers who generously donate their time to invite and check in with clients months before Client Connections starts. Then there are the equally awesome volunteers who staff the event to keep it running smoothly. And we can always use more on our team. The bottom line is, we can't make Client Connections happen without volunteers.
Interested in helping out? Here's more info on what each volunteer opportunity involves.
Before the Event
Our tireless group of volunteers is just beginning to reach out to clients in our database via email, Twitter, and LinkedIn. Even though this basically involves quickly copying and pasting a short message (we give you the wording), these personal follow-ups REALLY WORK; they're hugely successful in getting editors and agents to register.
Our database was almost completely updated by volunteers this fall, so we have around 2400 clients with current contact info. The more people we have to help out with these follow-ups, the more clients we can reach out to and get signed up.
Time commitment: Volunteers can expect to spend around 2 to 3 hours a week from now until about Feb. 11, and another 1 to 3 hours a week for a second push in March. Every little bit helps, so even if you can only give us 1 hour a week, we'll take it! As someone who has worked on this for the past six years, I can tell you it's pretty painless and easy.
The reward: In exchange for all your hard work, you'll receive access to the entire database of updated, current client contact info. That's roughly 2400 potential editors, content marketing managers, and agents whose emails you won't have to track down—a huge bonus to your marketing efforts. You'll also get free recordings of the spring conference events as a thank you for your help.
At the Event
On the day of the event, we have volunteers who escort editors to their tables, work at the desk, host, ring the bell, etc. Some of these are the same people who have reached out to follow up with multiple clients beforehand while some just volunteer for the day of the event.
Time commitment: You'd be working during Client Connections, the afternoon of the second day of the conference. Most volunteers sign up for a shift that works around their own Client Connection appointments.
The reward: Helping out with the actual event can give you some extra one-on-one time with clients you may want to work with. Plus, in the words of Erin O'Donnell and Jeannette Hurt, "You also get the happy glow of knowing that you've helped make one of ASJA's valuable signature events a reality. We need a village of committed folks to make this happen."
We hope you'll consider volunteering for one of these opportunities to help us make this a successful event for everyone.
If you don't have the time, you can still get involved by inviting your favorite editors, agents, and content marketing managers to Client Connections to meet other writers. We'd love to have them there. Personal invitations are the number one way we get new editors and agents to attend.
Plus, inviting clients to participate in Client Connections allows you to enter our Client Recruitment Contest. Each client you invite who registers nets you one point. The member with the most points can choose one of two prizes: a one-day rebate for the 2022 ASJA conference or one meeting slot at a Virtual Pitch Slam session in 2022. (Hint: helping out with the Twitter and LinkedIn follow-ups greatly increases your chances of winning the contest.) Email contest chair Cheryl Alkon to tell her who you're inviting and to request the official invite.
If you have any questions about Client Connections, volunteering, or inviting your favorite clients, feel free to email any of us, Denise Caiazzo, Sarah Ludwig Rausch, or Cari Shane.
Photo by Christina @ wocintechchat.com on Unsplash
Browse Articles
Topic
Networking, Marketing