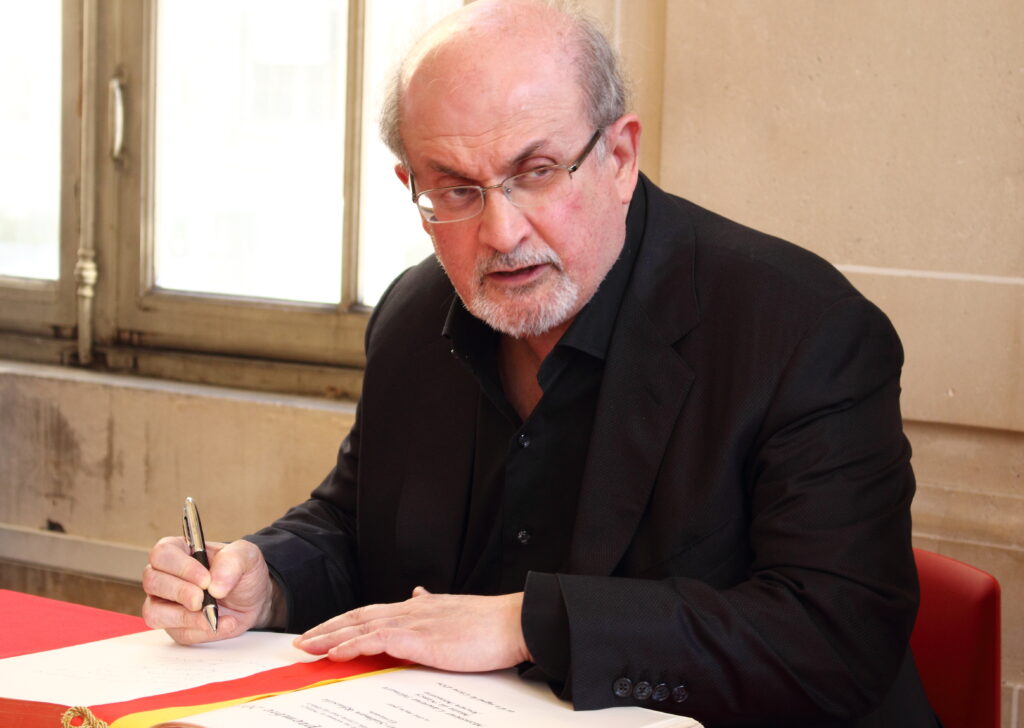 On August 12, 2022, as he prepared to speak at the Chautauqua Institution, the novelist Salman Rushdie was stabbed several times by a man who rushed the stage. Rushdie was there to discuss the U.S. giving asylum to artists in exile. He experienced serious wounds and is now recovering in a hospital, after being taken off a ventilator. His injuries are described as "life changing." The motives of the attacker are still being investigated.
In 1989, Iran's Ayatollah Khomeini called for Rushdie's execution in response to his book The Satanic Verses, which depicts the prophet Muhammad as a man. As a result of the Ayatollah's edict, Rushdie went into hiding for several years and continues to require police protection. The book is still banned in several countries.
American Society of Journalists and Authors stands with Salman Rushdie, hoping for his full recovery after this vicious and violent attack. We're inspired by Rushdie's courage and his refusal to be silenced or intimidated, as well as his lifelong commitment to freedom of expression in the face of threats by those who are intolerant of ideas and thoughts unlike their own.
Rushdie is a former president of PEN America, an advocacy group for freedom of expression. In a statement, the organization said it was "reeling from shock and horror" at the attack.
"Salman Rushdie has been targeted for his words for decades but has never flinched nor faltered," Suzanne Nossel, PEN's chief executive, said in the statement.
As constitutional rights, freedom of the press and freedom of expression are paramount to a healthy democracy. The attack on Rushdie should remind us all that intolerance for ideas and thoughts — whether by banning books or censoring access to information — is dangerous to a free society. It is only a short step from attacks on ideas to attacks on human beings.
Before the attack, Rushdie was due to speak alongside the president of the board of City of Asylum Pittsburgh, which works to offer asylum to exiled creatives. In 2021, ASJA Writers Emergency Assistance Fund was approached by City of Asylum/Detroit, a similar organization providing sanctuary to writers-in-exile. As a result, WEAF was able to assist a West African writer who faces persecution in his home country for making his LGBT+ identity part of his public work. WEAF funds helped move the writer to a safe location in his home country while waiting to secure a visa to bring him to his asylum in Detroit.
ASJA not only stands with Salman Rushdie, we stand for free speech, free press and the rights of independent writers.