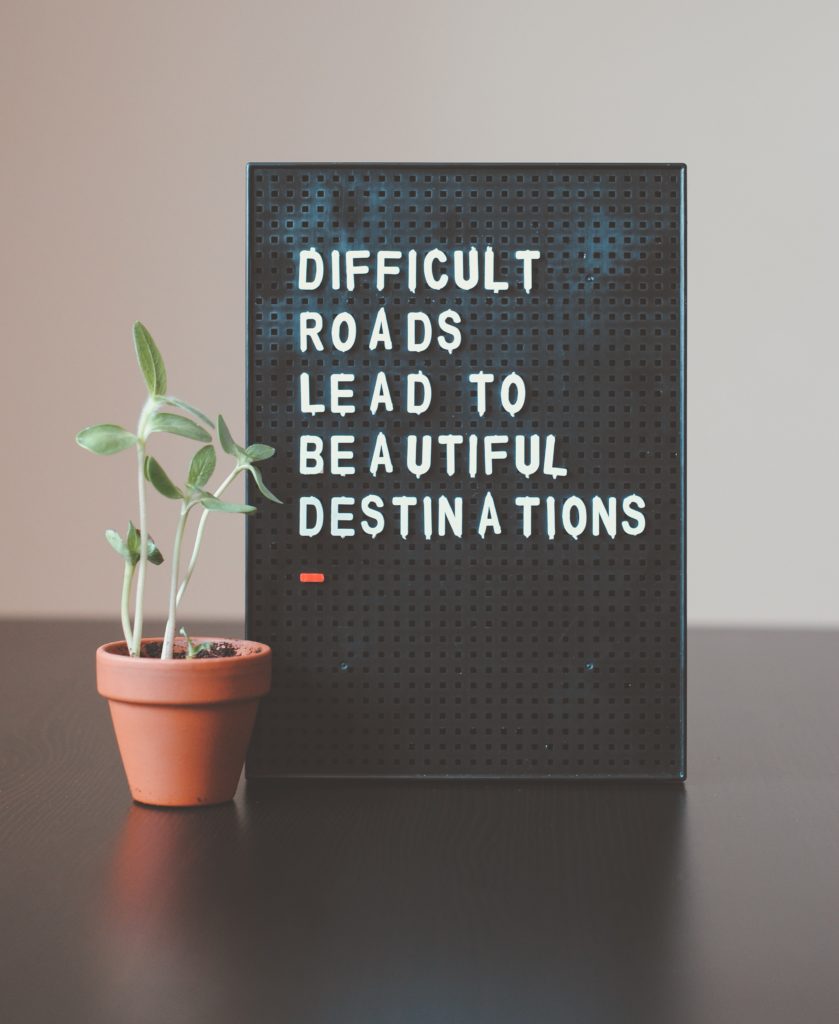 In the late 1990s and 2000s, I spent a lot of time reading and writing on internet message boards. This was before Facebook, before Twitter, before Instagram. Through those online-only relationships, I met other lesbians who were having children, and on debate discussion boards, I learned how to challenge the opinions of strangers. I was a terrible employee at the time, rushing to get my work done so that I could log on and talk politics or check if an internet friend had seen two blue lines on a pregnancy test. It was difficult to express how these friendships were real, even though we'd never met in person. In those beginning days of internet communities, I became close to people I'm still friends with today—some of whom I still haven't met in real life.
Message boards were also critical in my career as a freelance writer. Through a list serv that no longer exists, I met a handful of established freelancers who taught me how to pitch, how to read and evaluate a contract, and how to find sources for assigned stories. When I landed my first big assignment—an essay for Parents magazine—I called one of these online friends to celebrate, and when she published her first book, she took me out for coffee on her way through town on her book tour. Like many of you, I found my way to Freelance Success (FLX), a paid freelance support service with a newsletter and message board. That's where I learned about ASJA.
Online communities are perfect for connecting freelance writers. Scattered around the country, we find one another online, where we share our experiences with editors, celebrate our successes, and learn from one another how to build and run an online business. This is why ASJA has hosted its own online community, which we call Forum. So many of our members have shared their expertise there—either informally in our discussion threads or more formally through SIGs (Special Interest Groups). And for a long while, Forum was a robust, active place to get advice and share information with other ASJA members.
Over the last several years, participation in Forum has dwindled significantly. ASJA first addressed the problem by assigning volunteers to help drive discussions. We've highlighted interesting threads in Weekly. We introduced SIGs as a benefit for membership, but also a way to boost participation in other Forum discussions. Nothing helped.
We've come to understand that with social media and better-established freelance writing communities (like FLX), we're simply attempting to replicate the terrific resources that exist elsewhere. At ASJA, we do a lot of things really well: Client Connections, a terrific quarterly magazine, and great in-person and now online learning opportunities. We could continue to devote resources to Forum, but it doesn't seem like the smart choice.
It shouldn't be a surprise, then, to learn that Forum will not be coming along when ASJA unveils its new website this year. We're still committed to offering our members ways to connect, and our website team will share those opportunities as we go along. (In particular, I'm super excited about our new member profiles, which will streamline so much of our administrative duties, while offering our members a way to connect with one another.) But Forum feels like an outdated option.
We're not sure what, if anything, will replace Forum. We launched our members-only Facebook page two years ago, which has become a way to learn about ASJA events and benefits, but also a place to ask questions of other professional members. I can definitely see that becoming more and more important to members, and we may consider member-moderated pages for various areas of interest, like content marketing, journalism, and books.
In the meantime, I wanted to give you the heads up that the Forum will be retired soon. We don't have a date yet, and we've not decided what—if anything—to do with all of the messages that are archived there. I'd be happy to hear your ideas and thoughts about that process, as well as what you'd like to see in the future.
We're aware that not all of our members are social media users, and this is one reason we have held on to Forum for as long as we have. If the discussions were still robust, if our efforts to encourage participation had worked, we would keep Forum. Unfortunately, the cost of maintaining the platform is simply not worth the payoff.
I take heart in the fact that I've maintained friendships with people I met online in 1998, even though the platform where we met went away 15 years ago. In 2019, the day I arrived in NYC for ASJA's most recent in-person conference, I dragged my suitcase from Penn Station to a street corner nearby to meet two women I'd known online for 20 years. We met in an iVillage discussion group for lesbians trying to conceive. Our children—who hadn't even existed when we met—were finishing up their first years of college. We walked over to Hudson Yards to see the Vessel; we had lunch at Chef José Andrés' restaurant in Mercado Little Spain. Although we'd never before been together in person, we had so many things to talk about, so much to share with one another. After a few hours, I took the subway to the New York Marriott Downtown, where I spent three days with other people I'd first met online. I couldn't have known that I wouldn't see my ASJA colleagues in person for at least two years. Thank goodness we can still be together online—even without ASJA Forum.
If you have questions or concerns about our decision to leave Forum behind, please let me know. We're still discussing next steps, and I'm open to hearing about your experience with other organizations that have taken similar steps. I also want to know what you think—the good, the bad, and the ugly. These kinds of changes are difficult, and I know that this news may be quite sad for some of our members.
Photo by Hello I'm Nik on Unsplash