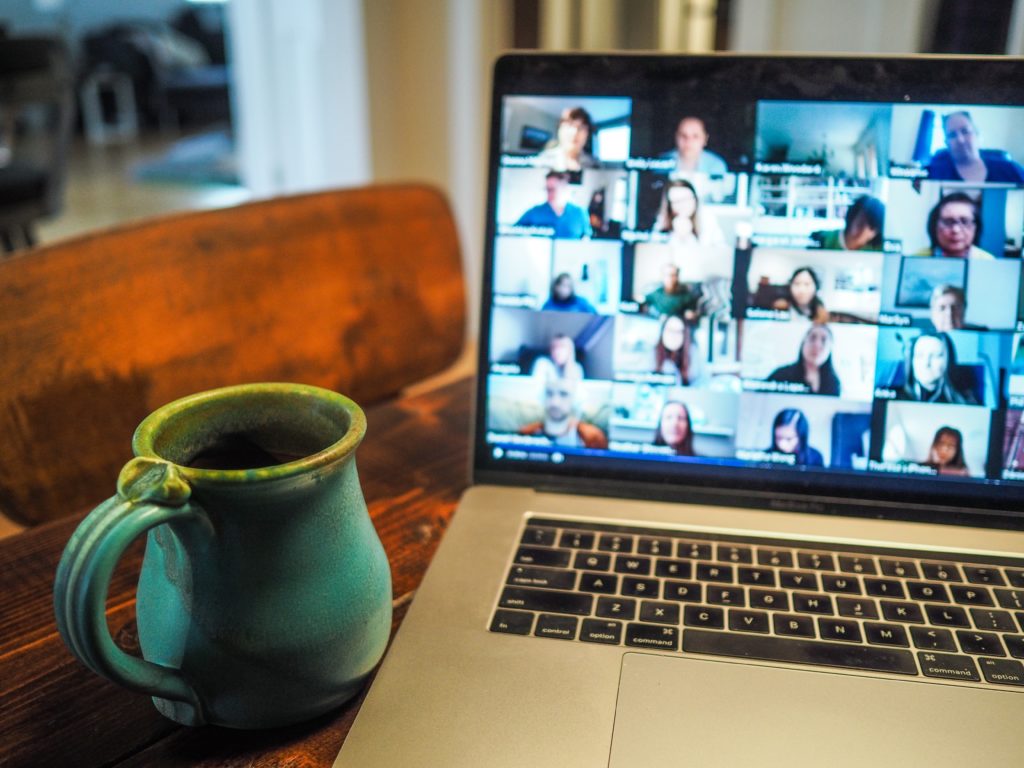 This May, as I look back on my two-year stint as ASJA's conference chair I realize I won't have organized a meeting in New York City. Wait. What? Pizza slices the size of my head and the rumble of subway cars were as much a part of the experience as attending conference sessions.
It's another reminder we are in a virtual world now. Just like last year, when faced with challenges during the COVID-19 pandemic, this year's conference (April 13-29) pivoted to virtual.
And yet I refused to view our inability to hang out in person in Manhattan as a problem. I saw it as an opportunity and so did the rest of the conference-planning committee. Freed from geographical logistics, we could now invite keynote speakers and session moderators/panelists from literally anywhere in the world … so long as they have a working Internet connection. To that end, none of the conference attendees has to spring for a plane ticket or price hotels. Instead, I invite you to put on some comfy slippers, pour yourself a cup of coffee (or something stronger: we won't judge) and join us online. Or, if you're busy during a session, you can watch it later. This is another benefit to conference registration: free access to sessions whenever and wherever you want.
As in previous years, you'll notice there are three tracks for this year's conference agenda. They also happen to be ASJA's pillars: Journalism (April 13-15), Books (April 20-22) and Content Marketing (April 27-29). This year we are choosing not to stretch out the conference over three months, as was done last year. Attendees can select among several options: You can register for the full conference and attend every session that interests you, you can opt for the track that aligns with your career goals, or you can sign up for just a single session. Sessions are compressed into blocks from 1 p.m. to 5:45 p.m. ET Tuesday through Thursday.
It was important this year, as we became more deeply aware of racial inequality within the publishing industry, to ensure panels are ethnically diverse. One that I'm particularly proud of is, in the Books track, an all-Black panel ("Book Publishing in the Age of COVID and Racial Reckoning," April 21 from 4:30 p.m. to 5:45 p.m.) that includes Serendipity Literary Agency president Regina Brooks, Spiegel & Grau editor Aaron Robertson, and Hachette Books editor Krishan Trotman (she launched Legacy Lit, an imprint dedicated to books that give voice to issues, authors, and communities that have been marginalized, underserved, and overlooked). They will discuss the current state of the book industry. What are agents and authors looking for? As authors, how can we be more representative of our society in the stories we write? Similarly, the sessions "Everything You Want to Know About Covering Diversity" (April 13 from 4:30 p.m. to 5:45 p.m. ET) in the Journalism track and "How to Create Inclusive Content That's Good for Your Clients and Your Freelancing" (April 28 from 1:30 p.m. to 2:30 p.m. ET) in the Content Marketing track are designed to prep you in broadening your audience.
Consider getting your mind and body ready for the conference by showing up for ASJA member and book author Kate Hanley's two meditation/yoga sessions: "Focused and Calm: Meditation for a Successful Conference" (April 14 10 a.m. to 10:30 a.m., in the Journalism track) and "Charged Up and Ready to Go: Restore Your Energy with Easy Yoga-Like Movements" (April 28 10 a.m. to 10:30 a.m., in the Content Marketing track). Both of these are included with either registration in that track or full conference registration.
And in lieu of going out for lunch in Manhattan, Snack Chats ($10 for members, $20 for non-members) are organized around a theme and led by a facilitator. For example, in the Journalism track you can learn from Journalism track host Jen Billock how to set up a Substack e-newsletter or engage in dialogue with National Geographic editor Jenn Barger about what travel writing will look like post-COVID. Kelly McSweeney's "How to Part Ways with Clients You've Outgrown" falls into the Content Marketing track and I expect will be very popular. We'll also expand on a panel in the Books track ("Kid Lit: Writing for Younger Audiences") with a Snack Chat about writing for the children's market, led by ASJA member and book coach Rochelle Melander. Snack Chats are available only for conference attendees (no crashing the Snack Chats!). Registration opens up in early April (keep your eye on ASJA communications for more info). Like last year, they expect to sell out—fast. If you have your eye on a particular Snack Chat, I suggest signing up quickly.
Registration prices for the virtual conference will go up on April 1, so don't wait—sign up now!
Photo by Chris Montgomery on Unsplash