Awards Rules and Guidelines
All articles and books considered for an award must have been published in the preceding year, unless otherwise noted.
There is no limit on the number of books and/or articles that may be nominated, but each item may be nominated in only one category.
Unless otherwise noted, entries may be self-nominated or nominated by someone else. (Most entries are self-nominated and receive full consideration.)
Articles can be submitted as either a PDF copy or the URL of the article and uploaded through the online submission process.
Books can be submitted as PDF or ebook through the online submission portal.
Fees for ASJA members: First entry $25, second entry $20, third and fourth entry $15, each additional entry $10 each.
Fees for non-members: First entry $40, second entry $30, third and fourth entry $25, each additional entry $15 each.
Entries are judged by the ASJA Awards Committee. It is up to the judges to determine whether there is a winner in any particular category.
Winners will be notified prior to award announcements and promotion.
ASJA uses a third-party platform, Submittable, for the ASJA Awards. Any person wishing to participate in the ASJA Awards is subject to the terms and conditions of using Submittable's site. To submit an entry, you must have a free Submittable account.
ASJA staff are not able to complete submissions on behalf of any user. If you are finding it difficult to submit your awards entry please contact Submittable support.
ASJA can only receive credit card payments for awards entries. Checks, electronic bank payments or other payment types cannot be accepted.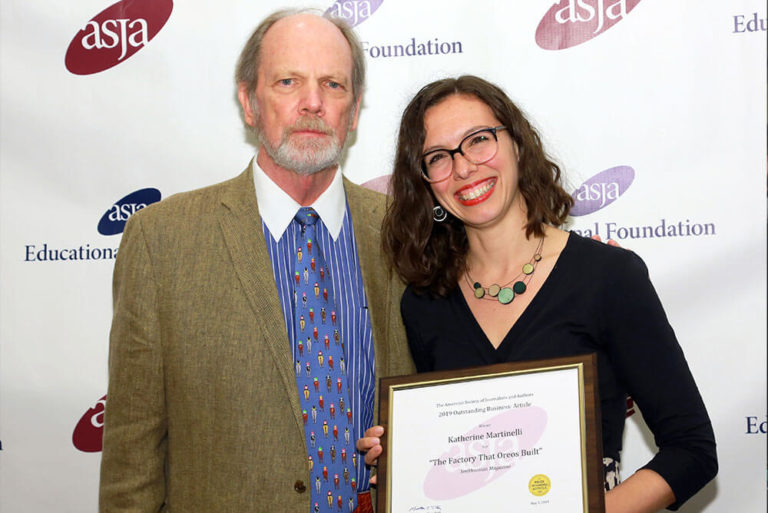 Awards
ASJA relishes in the opportunity to recognize these fine works and their authors. Our annual awards program highlights stellar nonfiction articles, essays, books, and content marketing writing in a variety of categories.
Learn more