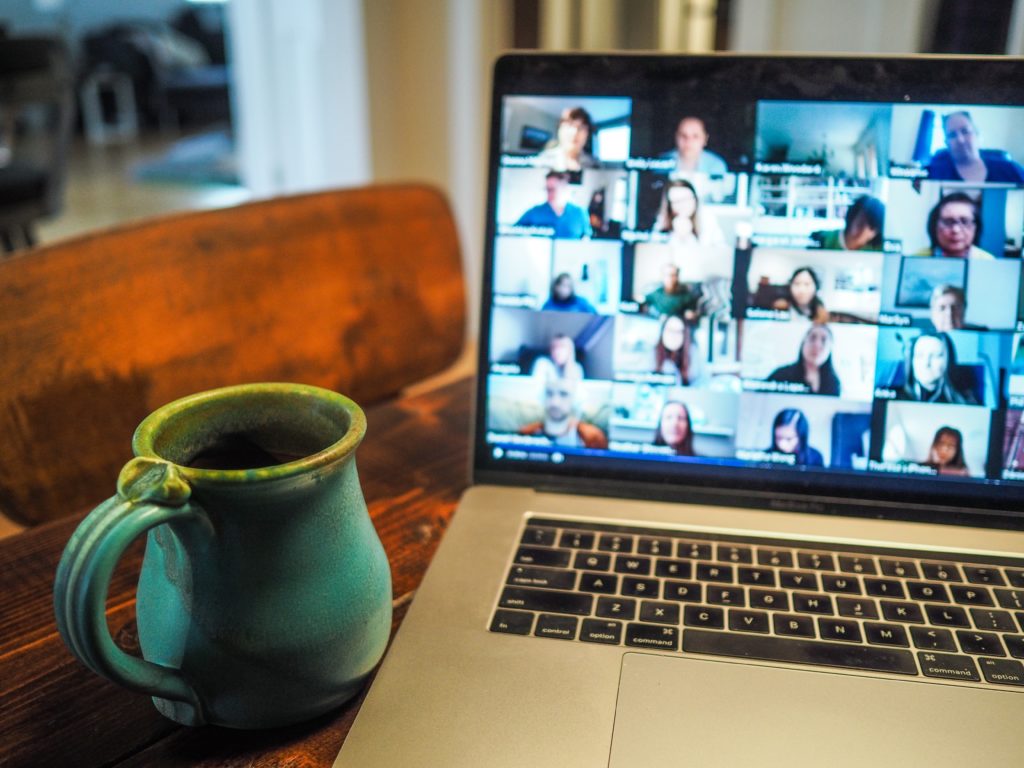 As a relatively new member of ASJA, I was looking for a place to get involved. And as a mid-career journalist with an interest in lifelong learning, the Virtual Education Committee spoke to me. A chance to network with other successful writers and speakers while planning professional development programs for our members and guests? Sign me up!
Since we started in January, the Virtual Education Committee has organized webinars on anti-freelance laws in the United States; using podcasts to promote your business; expanding your personal brand with a sound online marketing plan; and mining your interviews and notes for multiple story angles. We've offered mastermind classes for small groups on developing and enhancing a writing coach business; becoming an idea machine; and making the most of your experience and story ideas through reported and personal essays. And we partnered with the Solutions Journalism Network to offer a workshop called "Complicating the Narrative," to help members learn different ways to address and cover divisions in society through stronger reporting on contentious or polarizing issues. All webinars have been free for ASJA members, with a nominal fee for non-members.
This new committee has been small but mighty—until recently it was just chair Natasha Serafimovska and me, backed up by Kellen and ASJA. Through bimonthly Zoom calls and other outreach, we have enjoyed planning continuing education programs for you all. If you're among the hundreds who have already attended, we hope you've received valuable tips to employ in your writing and editing businesses. I know I have. We also offer a big thank you to all our speakers and moderators, many of whom are fellow members, for sharing their time and expertise. With Natasha taking parental leave this fall (Congratulations, Natasha!), ASJA member Arielle Emmett jumped on board to help book speakers for our December event and keep our momentum going.
What's on Tap?
We're excited to be bringing you these topics in November and December:
Business Tools for Freelancers – November 17, 3-4 pm ET
Diversifying Income Streams – December 8, 3-4:30 pm ET
And former ASJA President Sherry Paprocki will be kicking off 2022 for us with a mastermind class in January on "Mastering Balance: Keys to Making 2022 a Year of Personal Growth as a Writer." Stay tuned for date, time, and registration details, and check ASJA's amazing new website for the latest offerings and frequently asked questions.
Everyone who registers for our webinars receives an email afterwards with a link to the recording, so if a deadline or other issue strikes, you can catch up at your convenience. Mastermind classes are not recorded, but the attendance is capped so that participants can freely ask questions to the speakers.
Planning for 2022
The committee has started discussing topic ideas for new programs to schedule in first quarter 2022 and beyond. We would love your input. What have you always wanted to know or do you need a refresher on? What expert niche do you have that you might like to share with our members to help our businesses? Feel free to suggest ideas and speakers through an email to me at asjaoffice@asja.org. I'll also put out a call for ideas through the ASJA Facebook group.
And if you're inspired by this blog post and want to join us in planning future sessions, please reach out. If you are passionate about freelance writing and education, consider joining our small but collegial committee. As an added bonus, you'll get free access to all sessions, and a built-in way to keep networking before and after the annual meeting in Jersey City. It's a small volunteer time commitment with big rewards. Email asjaoffice@asja.org with your questions and to express interest.
Photo by Chris Montgomery on Unsplash