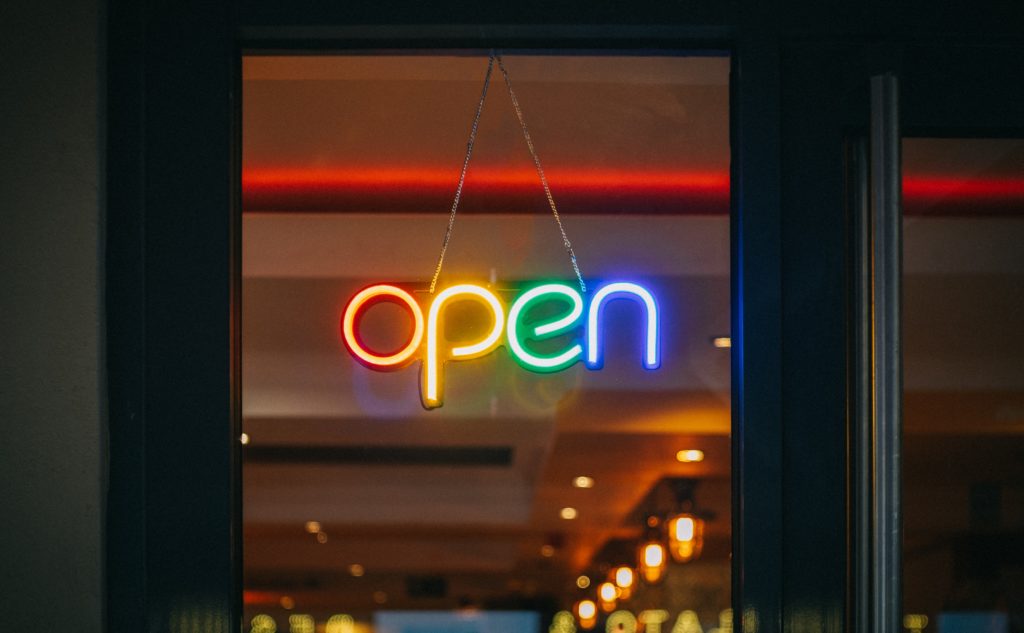 When I think about ASJA and 2020, the phrase "when the going gets tough, the tough get going," comes to mind. Freelance writers in general—and ASJA members in particular—are way tough. And in 2020 we certainly got going.
Successful freelance writers are by nature resourceful, used to working from home and juggling personal and professional projects. We're good at pivoting and responding to external factors. While we can't make money grow on trees or make work appear out of thin air, we sometimes work minor miracles for our clients, our stories, and our colleagues.
Those skills were just what 2020 called for.
Remember January and February when we still traveled and saw people IRL? Back then, we were looking forward to another amazing in-person New York conference. Registrations were on target, plane tickets and hotel reservations made. Then the rumblings about a virus turned into a roar. On March 13th—a Friday, no less—the Board made the sad but safe decision to cancel the in-person conference.
Used to being productive from our already-set-up home offices, ASJA members were ready to adapt to the realities of 2020—and beyond. As Client Networking chair Wendy Helfenbaum recently commented: "Even in the darkest times, there are always, ALWAYS glimmers of hope." In many ways, ASJA offered those glimmers to its members and other freelance writers.
We hit bumps along the road, for sure, but during this difficult year ASJA made huge headway on multiple fronts, including our professional education, awards, client networking, advocacy, and technology:
Professional Education: In a time of change, our members needed resources and support to help them respond and adapt. Laura Laing—at that point ASJA vice president—quickly stepped up and planned a series of pandemic webinars to help members keep their writing businesses afloat during difficult times. (Remember when Zoom was a novelty?) Recordings of these events are available to members on our website, whenever you need a boost or a bit of an inspiration.
This all was happening while pivoting the in-person conference to a virtual format that meant our members—and non-members—had new and live content nearly every week from July (focused on journalism) through August (focused on content marketing) and into September (focused on books). These virtual sessions drew a wider and larger audience than even our in-person conference. Over the three months, a total of 389 people tuned in and participated in these sessions. This included 154 non-members (or as we like to call them, not-yet-members) and many who had never attended an ASJA national conference before—extending the reach of our organization.
Registrants still have access to session recordings—and they're available for purchase on the website
Awards: The show must go on! Traditionally, ASJA honors the work of freelance writers at an awards ceremony during the New York Conference. As 2020 showed us time and again the importance of quality journalism, we knew we needed to celebrate the annual awards even without a conference. Instead of at a live event, the awards were announced with a slow roll-out on social media, highlighting each category for a day so that winners received the attention they deserved. Pacing it that way gave our members more time to read the entries and to promote them on social media.
To further recognize the incredible reporting and communication going on during the pandemic, we instituted the successful Crisis Coverage Awards: COVID-19 Edition, which attracted 500 entries and added to ASJA's coffers. As Awards Chair Janine Latus reports, "It was a kaleidoscope of effort, involving more than 70 judges, that honored important journalism and brought attention to ASJA. The final huzzah was a four-person panel of winners sharing how they sourced, reported, and wrote their great stories to an audience of about 70 people." Another great example of the generosity of freelance writers, sharing their time and talents with colleagues.
Client networking: If there was ever a time when ASJA members needed to connect with new clients, it was 2020. We pivoted our flagship client-facing program, Client Connections, into a virtual one and continued with all our programming, including Virtual Client Connections and monthly Virtual Pitch Slams, helping our members connect with editors and marketing managers who were still hiring. Many writers saw a sharp decline in income since the lockdown, but Helfenbaum and the Client Networking Committee, headed by Erin O'Donnell and Jeanette Hurt (plus more than 50 devoted volunteers), stepped up to run these huge programs so that our members could broaden their networks and earn a living. As Helfenbaum says, "It takes a village to be a successful freelance writer, and ASJA is an extraordinary village!"
Advocacy: Meanwhile, ASJA continued its advocacy work on a couple of fronts. In December 2019, ASJA—with our attorneys at the Pacific Legal Foundation and colleagues at the National Press Photographers Association—filed suit against the state of California in federal court to stop a new law that threatened the careers of our members and others in the freelance community. As Immediate Past President Milt Toby reports, "although we lost at the trial level, I'm confident that the lawsuit got the attention of legislators and played a part in corrective legislation." ASJA is preparing for the possibility of additional legislation on the state and federal level and has put together a set of advocacy tools for freelancers, which is available on the ASJA website.
Communications: Getting the word out about all of ASJA's resources and activities was especially important in 2020. Whether it was announcing the winners of one of our writing contests, updating conference attendees about the logistics of ASJA2020 and our eventual virtual writing conferences, or drumming up support to fight anti-freelancing laws, the Social Media Committee tweeted, posted, edited, highlighted, and wrote content on ASJA's social media platforms to keep our members and others in the know. Marketing and Communications Committee Chair Tami Kamin Meyers reports that the group will be stepping up efforts to reach out to other writers' organizations to cross-promote programming, build diversity, and spread the word about ASJA's efforts to support freelance writers.
Technology: Technology was both a boon and the bane of our existence in 2020. As we all suffered from a bit of Zoom fatigue, we also knew our lives, our businesses, and our organization depend heavily upon it. This realization hit especially hard at the end of 2020 when our ASJA website was caught up in a ransomware attack against our hosting company. ASJA.org was out of commission for three critical weeks with our membership drive and renewal season in full swing. ASJA members and prospective members impressed us with their dedication as they reached out to the ASJA office to find out how to send in their dues and their applications. As of December 9, the site was back up and running, much to our relief.
More relief will be on the way in 2021. The Website committee—led by Darcy Lewis—is hard at work with a web design company to develop a state-of-the-art website that will launch next year. While technology is never one-and-done, we're excited that this new website will become a prime platform for our members and others building their freelance writing careers. All the webinars and other virtual content produced in 2020 will form the foundation of the new ASJA website and Educational Hub that Past President Sherry Paprocki and Past Treasurer Howard Baldwin have worked so hard to make happen.
Phew! That was a
lot—and I know I left out a bunch of key activities and accomplishments. ASJA and its membership continue to amaze and impress with their resilience and resourcefulness.
None of us will be sad to bid 2020 good riddance at the end of this month. But I think ASJA and our members can be proud of our accomplishments under the worst of circumstances.
Just think of what we can do without a pandemic!