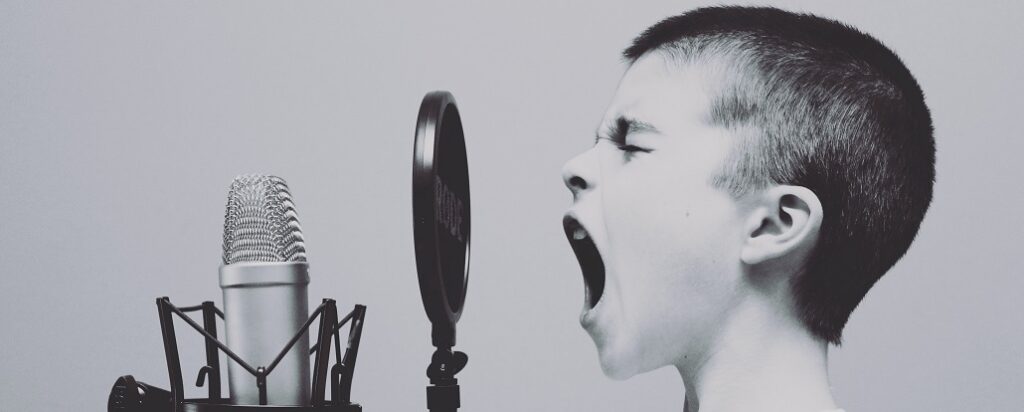 Have you had the experience of reading a writer at the top of their game like Cheryl Strayed and Ann Hood, both writers I've had on my podcast, Freelance Writing Direct, and immediately knowing it is their work?
If you answered yes, you would be sharing a universal response to voice. I say words are like music in my new book Writing That Gets Noticed: Find Your Voice, Become a Better Storyteller, Get Published. People can recognize they are hearing Barbra Streisand or Rhianna — often from the first note. The secret to success when it comes to writing a book or an essay or even an article that goes viral is to find your voice and imbue it into the story.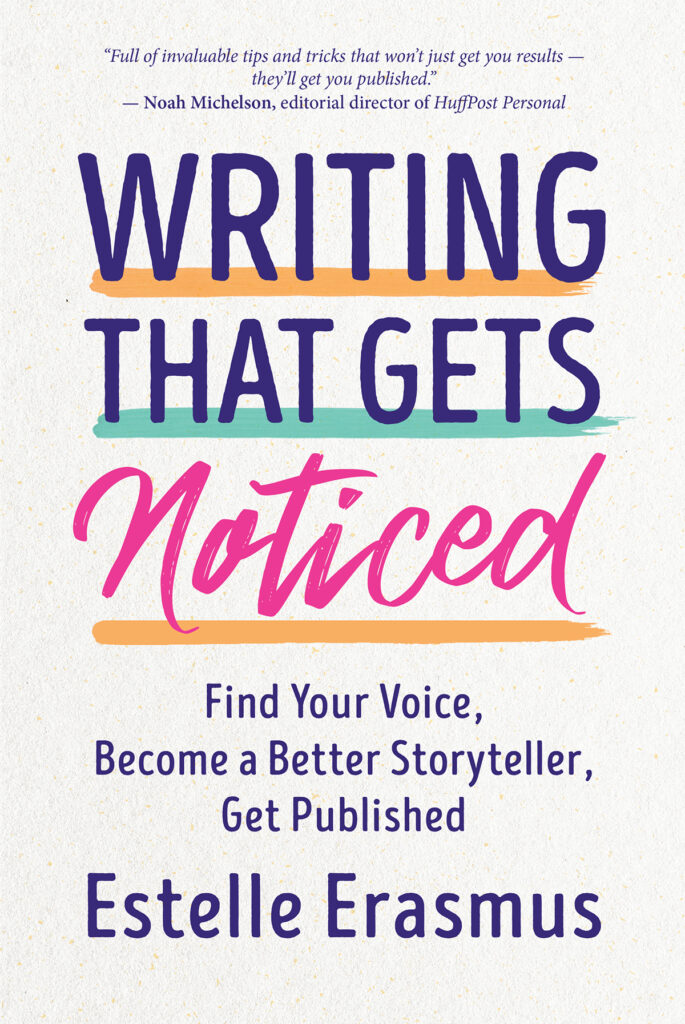 Your voice shows your personality, wit, idiosyncrasies, and your way with words and favorite phrases. It reflects the way you view the world, offering the reader a combo platter of your experiences, attitude, approach, and favorite phrases. It is what engages an editor, and eventually a reader. It makes them feel connected to you and curious about you. Though you only have one voice, your tone can change depending on your audience — from academic to jovial or snarky.
One way you reveal your voice is by the tense of your verbs and the expressions you choose. Are you writing that your partner's eyes are the color of blue denim, or are you writing that they are blue like the chaotic ocean waves that wreak destruction on everything in its path? Do you write that a sunset is a kaleidoscope of brilliant color, or like runny eggs thrown against a skyline? Get the picture? Whatever phrasing you choose, your voice is distinct. It is what makes you, well, you.
How do you write your sentences? Are you short, staccato, and to the point like Hemingway? Short sentences can connote urgency, anger, annoyance, or a feeling of being rushed. Do you prefer a flowing style of writing, with long, legato sentences letting the reader bask in the discoveries you are illuminating? Or do you combine those styles? Do you write in asides (as I often do)? Do you use parentheses and em dashes? (Really — who doesn't?) Do you use alliteration? I love alliteration and use it a lot. In a story for Yahoo, I started a sentence by saying I was deeply in love with my "conservative Cupid.
So is it hard to find your voice? Not at all if you know what to do to engage the reader. Here are some tactical strategies you can do right away that will help you discover your voice.
Phone a Friend
Ask a friend or partner to describe several strengths of your personality. Make sure you imbue your writing with those characteristics. Then have them read your story and ask them if it is exciting or boring. Ask them what makes them want to know more.
See a Show
Attend spoken-word performances, like The Moth and Listen to Your Mother, where writers read stories they have written. You will learn as much about vice by listening to them and will understand more about your own rhythms and cadences.
Read Aloud
Read essays by writers whose voices you admire. Think about how you can showcase your voice by adding humor or metaphors to your writing. When you read your own work aloud, do you sound like yourself, with your usual turns of phrases and quirky words?
Cut to the Tape
Tape yourself telling your story, and listen to how you sound, so you can capture the nuances of your personality before writing it up as a draft.
Write Like No One is Looking
Try writing up a dream you had, or note what you say when you talk back to the news, or to your pet when no one is around.
Caption On
My favorite tip to elevate your word game is to watch TV with the captions on. On TV, every word counts. Characters on TV express themselves through dialogue, so jot down what they say, and imagine how you would speak and act in the same situation and use that in your writing.
And finally, as I tell my coaching students and students at the classes I teach at NYU and for Writer's Digest just start writing, and through the process, you will hone your voice and find your flow. 
Estelle Erasmus is an award-winning journalist, writing coach, and an adjunct instructor at New York University (where she was awarded the 2023 Teaching Excellence Award). Her work has appeared in The New York Times, The Washington Post, The Independent, WIRED, Huffington Post Personal, AARP the Magazine, Vox, Next Avenue, Marie Claire and more. Estelle's articles for the New York Times and Washington Post have gone globally viral. She has appeared on "Good Morning America", "Fox News with Ernie Anastos" and has had her articles mentioned on "The View". She is host/producer of Freelance Writing Direct. Find her at estelleserasmus.com and on TikTok, Instagram and Twitter and Substack. 
Browse Articles
Topic
Craft & Writing Skills, Writing Skills