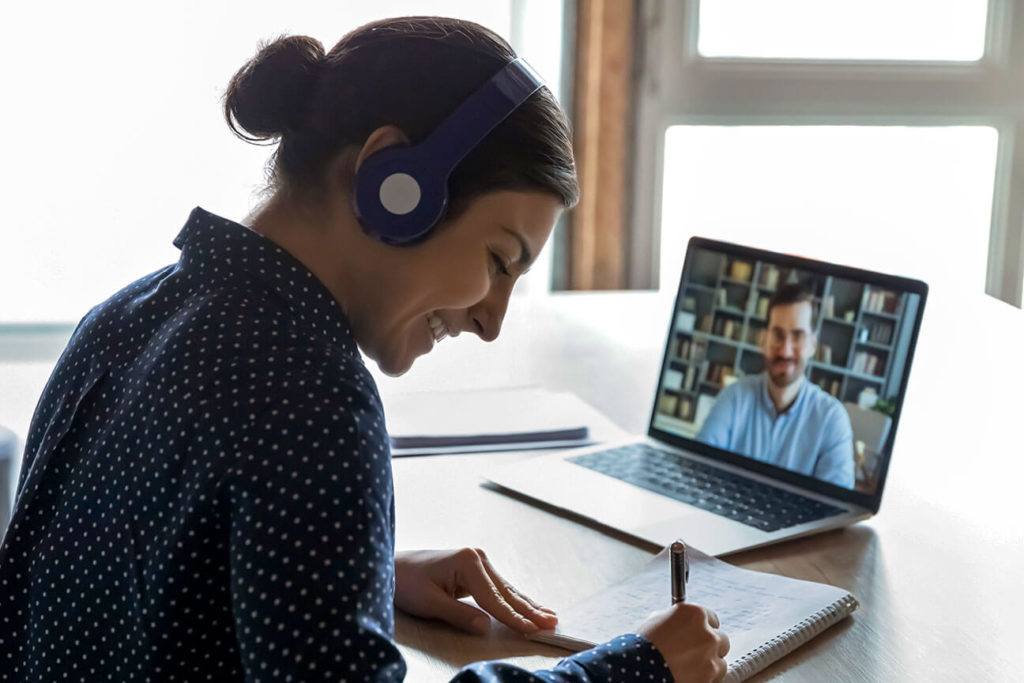 Quick… what's the fastest way to get top ROI for your ASJA membership dues? It's a trick question, actually. There are no shortcuts to success when it comes to building your freelance writing business. But here's a hint: Being a hard-working journalist or top-shelf writer isn't always enough. You need to consistently market your services, network with your peers and with potential clients, and expand your digital presence.
Sounds like a lot of work, doesn't it? What if I told you that as an ASJA member, you can jump to the front of the line so you get face time with top editors, literary agents, and under-the-radar publications – all of which are seeking professional writers?
As chair of the Client Networking Committee, my job is to connect ASJA members with people who want to pay them for their words. Our team has worked very hard over the past seven years to develop events where you can cash in your expertise for, well, cash! And if you take a peek at the Member Success Stories section of the website, you'll see that your fellow writers have made tens of thousands of dollars by participating.
Don't roll your eyes – I know what you're thinking: You're a super busy freelance writer with zero time to participate in any of the events ASJA has on offer. But here's the thing: If you don't carve out time in your calendar to develop your business, who will?
Still on the fence about maximizing your ASJA membership? Make it work for you by finding new opportunities, pushing beyond your comfort zone, and taking some chances. Here's a look at our Client Networking events, followed by some insider tips to leverage your participation.
Virtual Pitch Slam
Got an hour? Come hang with your peers during this 60-minute interactive Zoom event, held every other month, during which we host one editor who is keen to hear live story pitches from up to 15 experienced writers. We can't guarantee that you'll land an immediate assignment, but you will get detailed, constructive feedback on your two pitches. Guest editors have joined us from Discover, Cosmopolitan, National Geographic Traveler, Boston Globe, Costco Connection, Better Homes & Gardens, Business Insider, MIT Technology Review, Preservation, Sierra, The Open Notebook, and more.
Events are recorded so that all ASJA members can listen in afterwards and learn what these editors are looking for, and how to pitch them ideas they want to buy. Find out about future VPS events here, and feel free to listen to past events.
Client Connections
This flagship event takes place at ASJA's in-person conferences in New York City or regionally across the U.S. Within a 9-minute 'speed-dating' framework, Professional Members can select up to 12 potential clients to meet with. Meetings are created through a special lottery software program. Then, you get to sit down face-to-face with print and digital magazine editors, literary agents, content marketing managers, plus hiring reps from universities, non-profits, associations, and companies who need writers. We generally get 60-plus clients and host close to 900 meetings over three hours during Client Connections, with up to 250 members participating. It's big, it's loud, and it WORKS. Yes, it's just a first step, and most writers need to follow up before bagging a sale, but ASJA members have had tremendous success with this program. It helps make our conference unique and well worth attending every year.
The 2022 edition of Client Connections takes place May 2, and details will be available soon on the CC page.
Virtual Client Connections and Tele-Connections
Three times a year, we recreate the excitement of Client Connections in the virtual space by hosting up to 10 editors, agents, and content marketing managers for Zoom or telephone meetings with our Professional Members. These events are a great way to connect with top clients if you can't make it to an ASJA in-person event. Past clients who participated include AARP, Forbes Content Studio, Eating Well, LeapsMag, Industry Dive, NextAvenue.org, DailyPaws.com, and more.
The next VCC takes place November 9 through 18. Details can be found on the VCC page.
How to make the most of your 9 or 15 minutes of fame:
Carefully read the information and instructions we provide about editors and outlets before you sign up for an event. Often, they'll provide details about how they use freelancers, what coverage they need, and whether they prefer members bring story ideas or just have a get-to-know-you conversation.
Familiarize yourself with their outlet or organization. Understand their audience, or see what genres their literary agency represents. Before you craft your pitch, check if they've covered it already.
Assume clients will Google you and peek at your online portfolio. Make sure your digital footprint is professional and up to date.
Follow up as soon as you can after your meeting, providing whatever ideas and clips the client asked for. Do not expect to get an assignment five minutes later, though! ASJA's client-facing programs are only a FIRST STEP in that long journey between pitch and publish. Follow up. Follow up. Follow up.
Get involved! All our events are run by volunteer ASJA members. We can always use help, because it takes a huge army to ensure everything runs smoothly. Reach out to asjaoffice@asja.org if you'd like to help round up editors, moderate a Pitch Slam, or assist in other capacities.