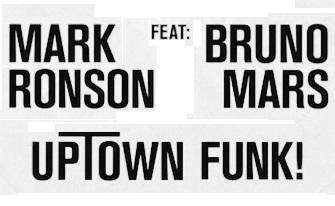 When I think of great collaborators, one pair that comes to mind is music producer Mark Ronson and singer/songwriter Bruno Mars, the duo behind the 2014 megahit "Uptown Funk."
In a "Fresh Air" interview with host Terry Gross, Ronson summed up a producer's job as doing whatever it takes "to make that music the best it can be or help the artists, or whoever I'm working with, achieve whatever vision they have in their head for a song."
He could have been talking about ghostwriting.
Good ghosts bring the best out of the authors they collaborate with. They work behind the scenes to capture an author's individual message and voice, and share them in a way that is entertaining, thought-provoking, and fresh.
ASJA and Gotham Ghostwriters launched the Andy Awards to honor excellence in ghostwriting collaboration. "Spare," Prince Harry's memoir ghostwritten by novelist, journalist and "The Tender Bar: A Memoir" author J. R. Moehringer, is a notable example of the alchemy a ghostwriter and author can create when they work well together.
But you don't have to be a Pulitzer Prize-winning journalist to excel at ghostwriting partnerships, or work with a prince.
The inaugural Andy Awards recognize such excellence in collaboration between book authors and writers in three categories:
Business and thought leadership
Memoir and narrative nonfiction
Prescriptive nonfiction
To be eligible, books must have been published between Jan. 1, 2022, and June 30, 2023, and the author and writer must jointly submit a book for consideration (practically speaking, it means the ghostwriter fills out the submission form and the author signs it). A $50 submission fee covers award-related costs. Read additional eligibility information and guidelines here.
Each category will be judged by three industry professionals and a shortlist announced on October 31. One winner in each category will be announced at the ASJA-Gotham Ghostwriters' cosponsored Gathering of the Ghosts conference on January 22, 2024, in New York.
Submissions are due Friday, Oct. 20. Submit your book for consideration here.
Michelle V. Rafter is a Portland, Oregon, business ghostwriter and editorial project manager. She's on the Andy Award organizing committee, chaired the 2023 ASJA spring virtual conference, and is a member of ASJA's Pacific Northwest Chapter.