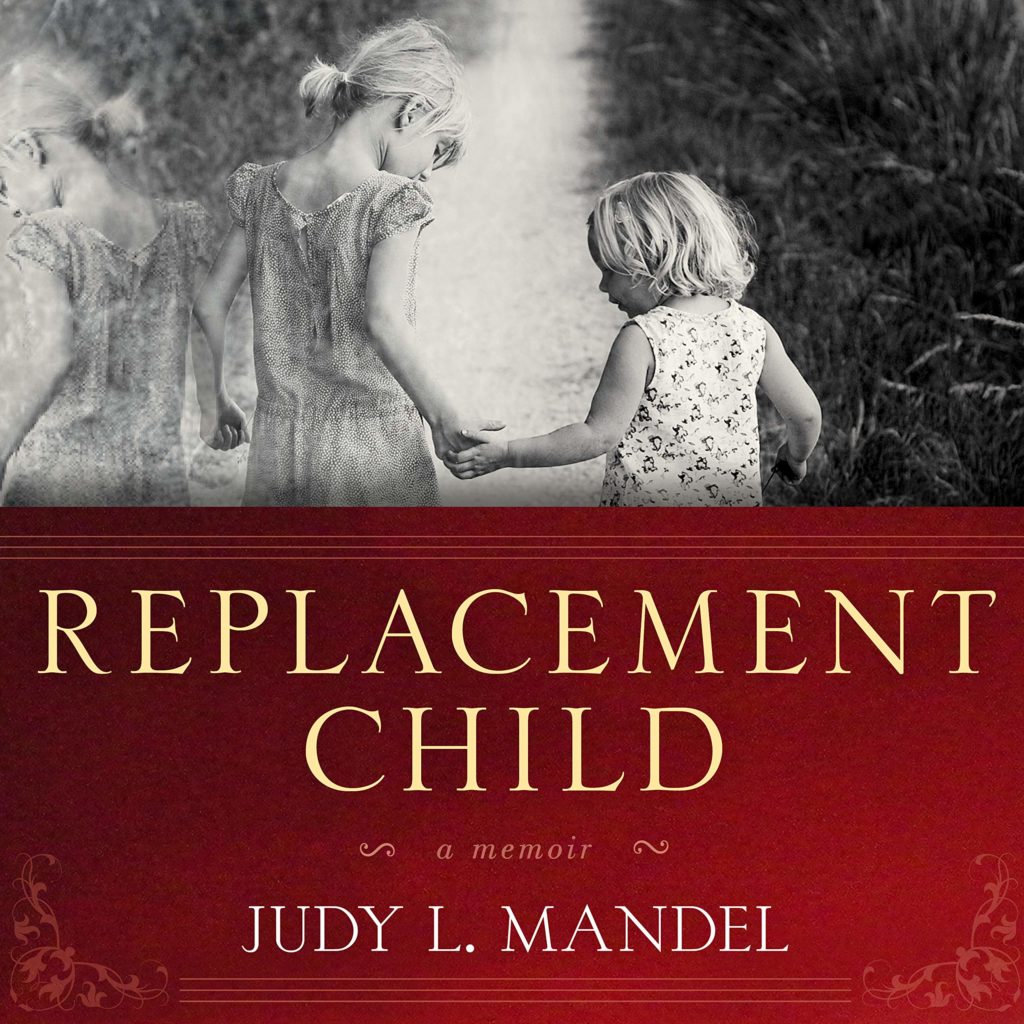 When I started writing Replacement Child, I had a vague idea that I wanted to tell my parents' story of how they survived losing their daughter in a horrific plane crash, and saw their other daughter through years of reconstructive surgery after being critically burned in the resulting fire. As I wrote, over four years, the story turned sideways and upside down to expose perspectives that I had never known. I found myself alternately wrapped in my mother's struggle, my father's grief, and my surviving sister's courageous recovery over her lifetime. At times, I even felt the presence of my sister who died before I was born. Finally, through a slow revelation, I found my own role in the story.
Why Write It?
There were many reasons I felt I had to write my book, not the least of which was the memory of my mother urging me to tell the story. After her death, less than a year after my father's, I took out the file folder filled with her notes, newspaper clips, and letters from her, my father and my sister about their experiences. Going through that wealth of material, there was no turning back for me. I know now that it was a way to keep them with me while I mourned their loss, and to keep their voices in my head. But, it was also a way to uncover many of the truths of our family that had eluded me when they were alive.
Through my research for the book, I also discovered that I was not alone in being a replacement child. There are many of us, born of vastly different circumstances.
Reining in Memory
I don't know what other memoir writers do to unearth their story, but I know that the trajectory of my memory was not a straight line. There could be no outline of the arc of this story until it was completed. I would wake up each morning and write a memory, a scene that was vivid for me from my childhood or a story that had been told to me. Writing the story was complicated for me, in part, because many of the pivotal incidents happened before I was born.
After I had accumulated nearly 100 chapters, building the structure of the book was more like a jigsaw puzzle than an outline. Hanging index cards, laying out full chapters and re-ordering them daily, I eliminated and added and revised. Not a scientific way to build a book, but the only way that worked for me.
A Marketable Story?
As many writers find, selling a first book or memoir is no easy task. Memoir, especially, is difficult to sell if you are not already a household name. Although I had a great deal of interest, no agent felt they could sell it at first. To make a long self-publishing story short, I did it myself and showed through the sales numbers that people were interested in this story. I went back to my agent with the news, she agreed and was successful selling it.
 If you are thinking of writing a memoir, want to learn more about techniques and experiences of other bestselling memoir writers, and what it takes to have a marketable memoir from an agent and editor, come to the session I am moderating, "So, You Want to be a Bestselling Memoir Writer" at the 2013 ASJA Conference in April.