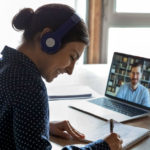 Sign-ups for the next VCC will run on Tuesday, March 28 (for one editor) and Wednesday, March 29 at 2 p.m. EDT (for multiple editors).
Editors include:
John Willig Literary Services
Landscape Architecture Magazine
Princeton Alumni Weekly
Registration links will appear here on the dates below.
On Tuesday, March 28, registration will be open from 2 pm EDT to midnight EDT. You can sign up for ONE editor slot ONLY on this day. To register, click on the link below for the editor that you would like to meet. If you sign up for more than one appointment on this day, the VCC committee will remove additional signups. Please note: Popular editors typically fill up within minutes of registration opening.
On Wednesday, March 29, registration will be open from 2 pm EDT to midnight EDT. You can sign up for as many editors as you would like to meet with during this time.
Registration closes Thursday, March 30 at 9 pm EDT.
If all slots are taken, you can sign up for the waiting list. If a member cancels, we take writers off the waiting list in the order that they signed up.
You will receive your VCC appointments via email by Friday, March 31 at 5 pm EDT. If you do not receive an email on that day, please reach out to JenniferGoforthGregory@gmail.com.
For more information on Virtual Client Connections, please read the VCC FAQ.
Virtual Client Connections Code of Conduct
By participating in Virtual Client Connections, you agree to abide by ASJA's Code of Conduct, which includes acting in a courteous and professional manner. This is a fast-paced event that must run smoothly to allow for successful meetings. Deviating even slightly from the rules (trying to remain at your meeting longer than the allotted time, for example) is very disruptive and unkind to both your editor and your fellow members. Anyone who violates the rules outlined here will not be allowed to participate and may even be prohibited from participating in future events.
Pitching or otherwise contacting editors before VCC appointments is a violation of VCC guidelines that can prevent participation in future Client Networking events, including VCC, VPS, and Client Connections.